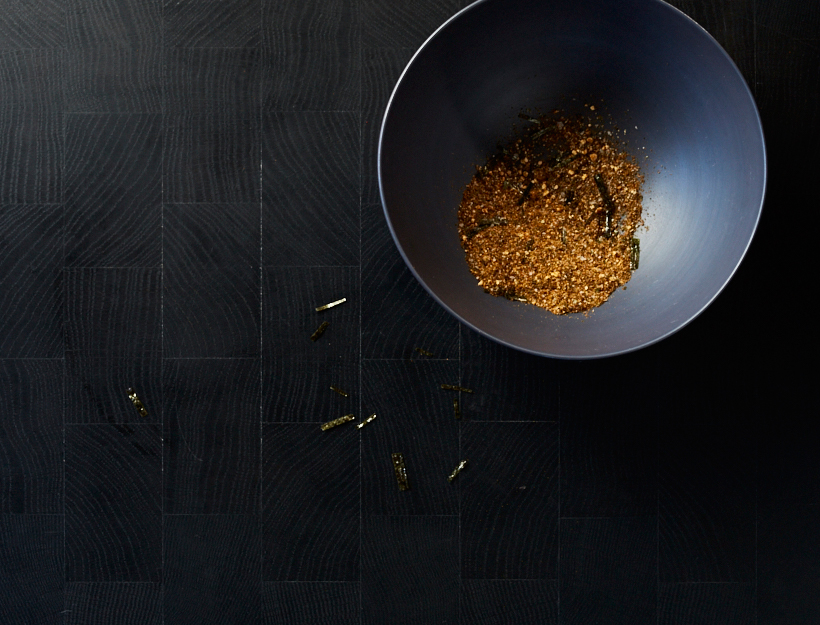 Togarashi Spice Blend
Our version of the traditional seven-ingredient Japanese spice blend, this savory-spicy condiment is delicious sprinkled over soups and udon noodles, grilled meats and fish, popcorn, and avocado toast.
1 tablespoon Sichuan pepper
1 tablespoon dried orange peel
1 tablespoon black sesame
1 tablespoon finely chopped nori (about 1 half sheet)
2 teaspoons ground ginger
2 tablespoons chili flakes
1 teaspoon kosher salt
1. Add the Sichuan peppercorn, dried orange peel, half the sesame seeds, and half the chopped nori to a spice grinder and pulse until well combined.
2. Transfer to a bowl and add the remaining ingredients, including the reserved sesame seeds and chopped nori.
3. Place in a sealed container and store at room temperature for up to 6 months.
Originally featured in Easy Spice Blends for the Time-Strapped Cook