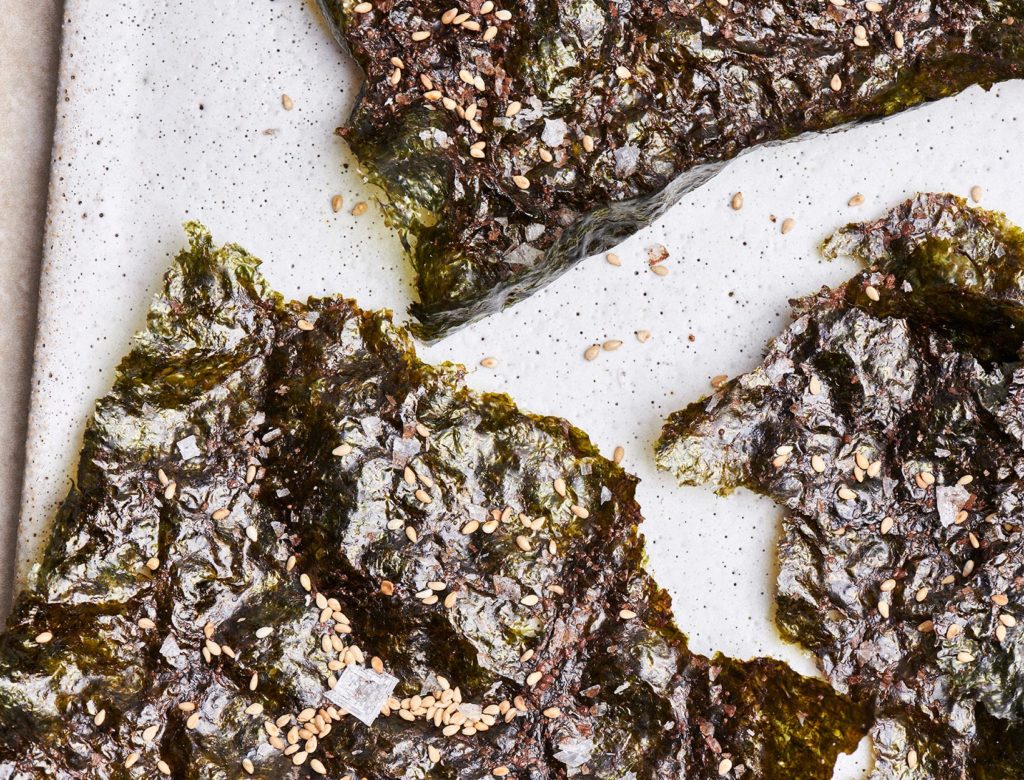 As addictive as potato chips, but so much better for you.
1. Preheat the oven to 250°F.
2. Set a sheet of nori shiny side up on a cutting board. Dip a pastry or basting brush into the coconut aminos and very gently brush it all over the nori sheet. Do this very lightly, making sure the nori doesn't get soggy. Then sprinkle the sesame seeds on top with a little bit of flaky salt. Place the nori on a sheet tray and bake for about 15 minutes. Let it cool for about 5 minutes, then break up into chips.
3. These last about 2 days stored in an airtight container (but it rarely takes us two days to finish eating them).
Originally featured in The Annual 5-Day Detox