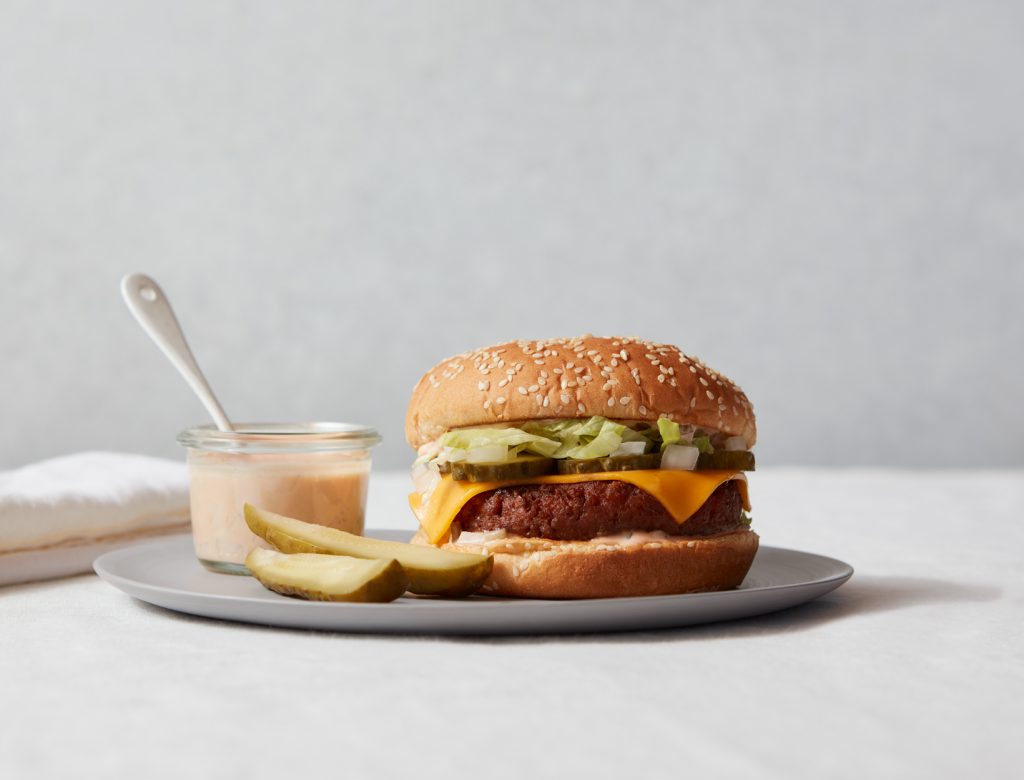 The Plant-Based Big-ish Mac
This burger is just a single-decker, but other than that, it looks like the real thing and tastes so much better. The not-too-sweet tangy special sauce, the crisp lettuce, the raw onions, and the burst of acidity from the dill pickle chip all combine to balance the richness of that Beyond Meat patty perfectly. It's a winning combination for a reason: The flavors play so harmoniously together.
1. First make the sauce: Combine all ingredients in a small bowl and set aside.
2. To cook the burger patty, heat a skillet over medium-high heat with grape-seed oil. Cook it for 3 minutes on one side then flip. Layer the cheese (if using) on the patty and cover the pan so the cheese melts. Cook for 3 more minutes.
3. To assemble, open the bun and slather on some special sauce. Add the patty, then a few pickle chips, minced onion, and a heap of shredded lettuce. Slather the top bun with more special sauce and top the burger.