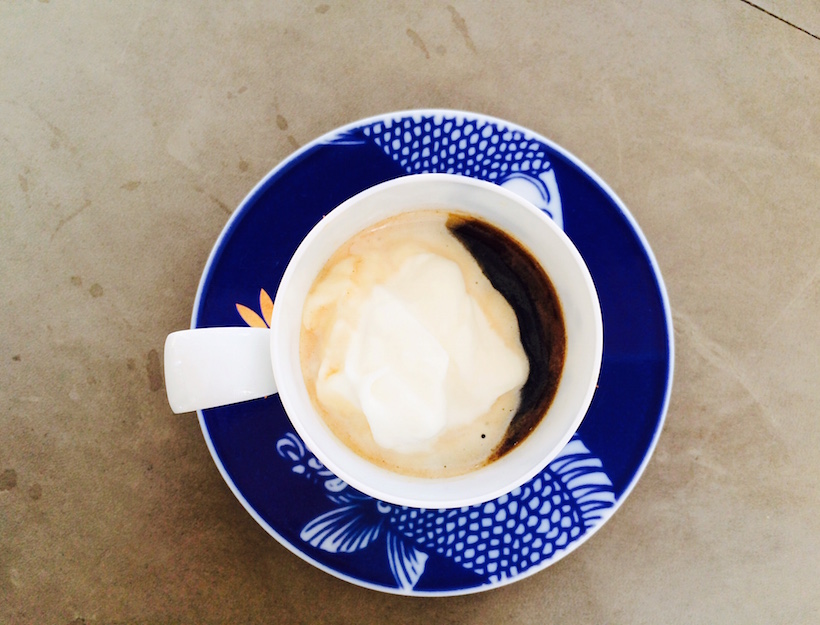 The Late Night Orange Reviver
Eric Alperin built and co-owns this cocktail lounge in downtown LA, which is hidden inside of Cole's restaurant (there's a secret door at the back). The vibe here is intimate and the drinks are crafted by expert bartenders including Eric himself. Order a sandwich to go at the restaurant and then make your way into the bar.
Stir the liqueur into the espresso directly in the cup you've pulled the espresso shot in. Dollop with the whipped cream and serve. Perfect after dinner, a liquid cupcake.
Originally featured in New Year's Cocktails