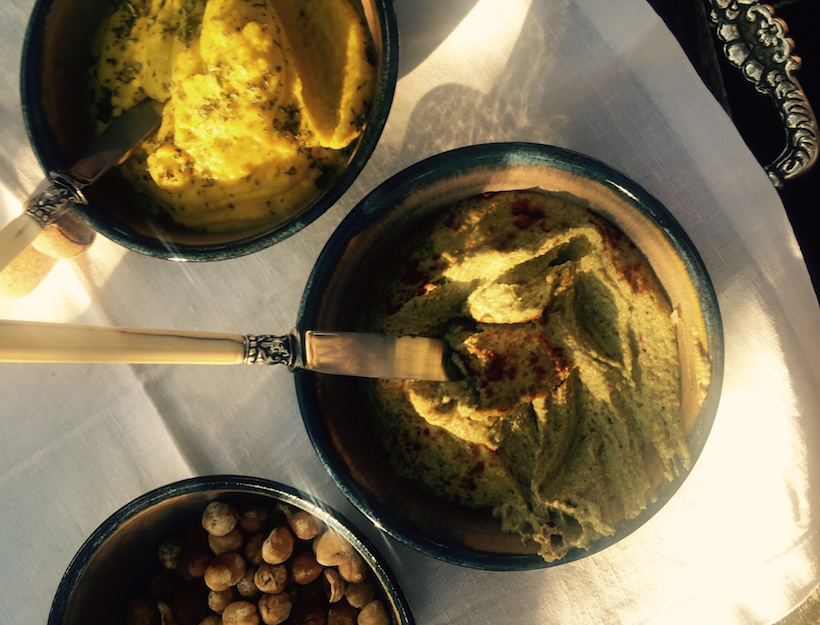 The Countess' Pistachio Spread
Pistachios, ginger, and cilantro might sound like an odd combo, but this dip is delicious. Like a lot of Italians we know, the Countess cooks by instinct rather than precise measurements, so feel free to play around with the proportions to suit your tastes.
1 1/2 cup shelled and roasted pistachio nuts
1/2 cup crumbled feta cheese
1/4 cup cilantro, roughly chopped
1 large garlic clove, peeled and roughly chopped
1 1-inch piece ginger, peeled and roughly chopped
zest and juice of 1 lemon
olive oil
salt
1. Combine pistachios, feta cheese, chopped cilantro, garlic, ginger, and lemon zest and juice in a vitamix or the bowl of a food processor and blend for 1 minute.
2. With the blender running, slowly pour in olive oil until you achieve a smooth dip.
3. Season with salt and serve with crudité or toasted baguette.
Originally featured in GP's Italian Roadtrip