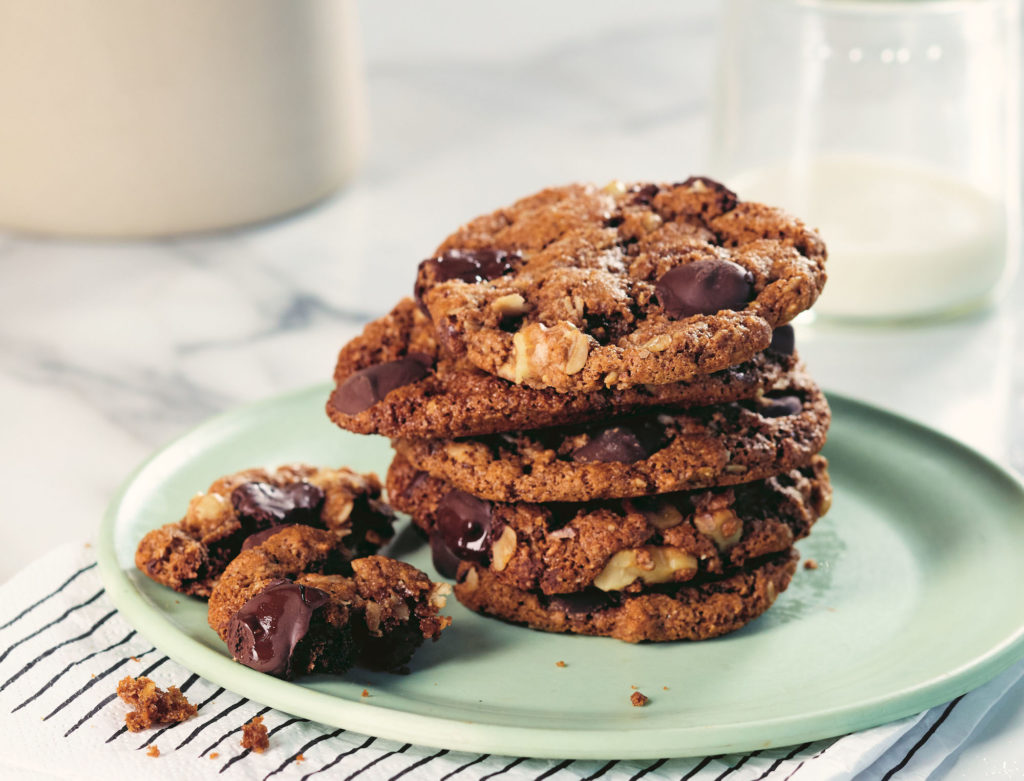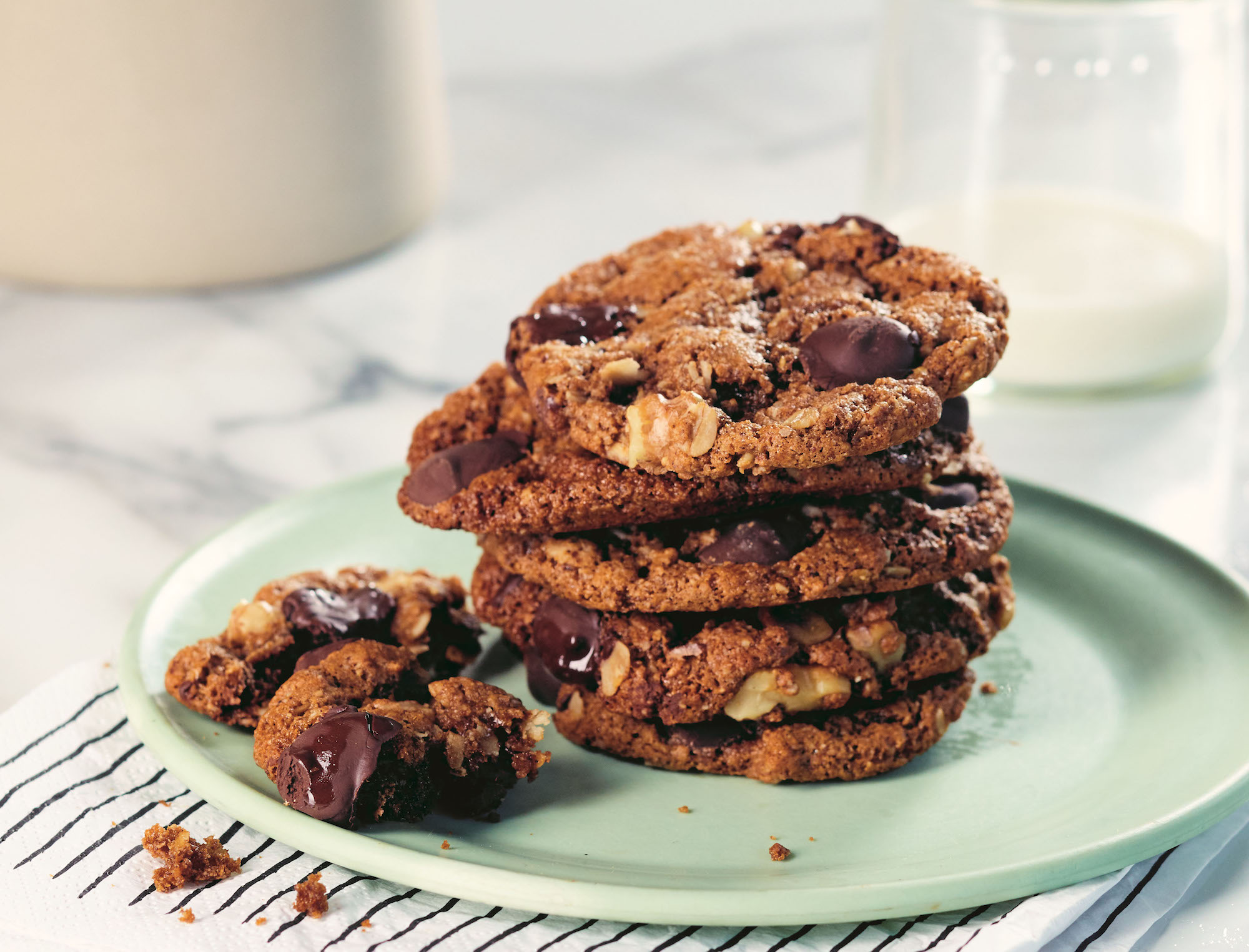 The Best Healthy Chocolate Chip Cookie
"These babies have everything you want: the crispy edge that cedes to a chewy center; a rich, buttery flavor; studs of walnuts, oats, and chocolate chips—yet they're completely grain-free and refined-sugar-free, they're packed with protein, and they won't spike and crash your blood sugar as a normal cookie would." —Liz Moody
1 large egg
1 teaspoon vanilla extract
½ cup unsalted creamy almond butter
¼ cup almond flour
¼ teaspoon fine-grain sea salt
½ cup coconut sugar
½ teaspoon baking soda
¼ cup chopped walnuts
¼ cup rolled oats
¼ cup dark chocolate chips or chopped dark chocolate
1. Preheat the oven to 375°F. Line a baking sheet with parchment paper.
2. In a large bowl, beat together with a large spoon the egg, vanilla, and almond butter until combined. Stir in the almond flour, salt, coconut sugar, and baking soda until smooth. Stir in the walnuts, oats, and chocolate chips, working the dough a bit to get everything distributed evenly (the dough will be thick—that's okay).
3. Scoop the dough into rounded teaspoonfuls and drop them onto the prepared baking sheet. Bake for 10 to 15 minutes, until the edges turn golden brown.
4. Remove the cookies from the oven and let them cool on the pan for 10 minutes before transferring them to a wire rack to cool completely. While the texture of these is best on the first day (I like to make small batches and eat them fresh), they'll keep uncovered at room temperature for 2 to 3 days.
From Healthier Together by Liz Moody, published by Clarkson Potter, © 2019.
Photographs by Lauren Volo.
Originally featured in The 3 Healthiest Desserts to Satisfy Any Sweet Tooth