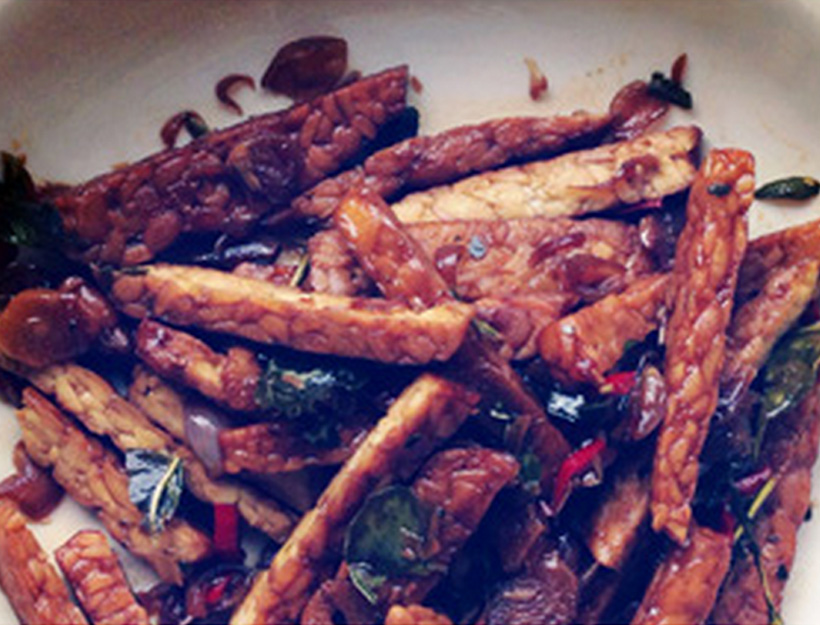 Serve this incredibly complex dish with rice for a vegetarian main course, or as a side dish for fish or chicken. You will most likely have to make a special trip to an Asian grocery store for some of these ingredients. In a pinch use light brown or Muscavado sugar in place of the palm sugar and ginger in place of the galangal.
1. Place vegetable oil in large pot over high heat. (The oil is ready when the tempe sizzles when dropped in.) Cut tempe into fine strips and deep fry until crispy. Set aside.
2. Heat about 2 tablespoons of the frying oil in a stir fry pan or large frying pan over medium high heat. Stir fry shallot, garlic, chili, galangal, lime leaves, and lemongrass until fragrant.
3. Add water, sugar, and soy sauce to the pan and heat until almost caramelized.
4. Season with salt and mix in the tempe. Stir well.
Originally featured in Indo Mag