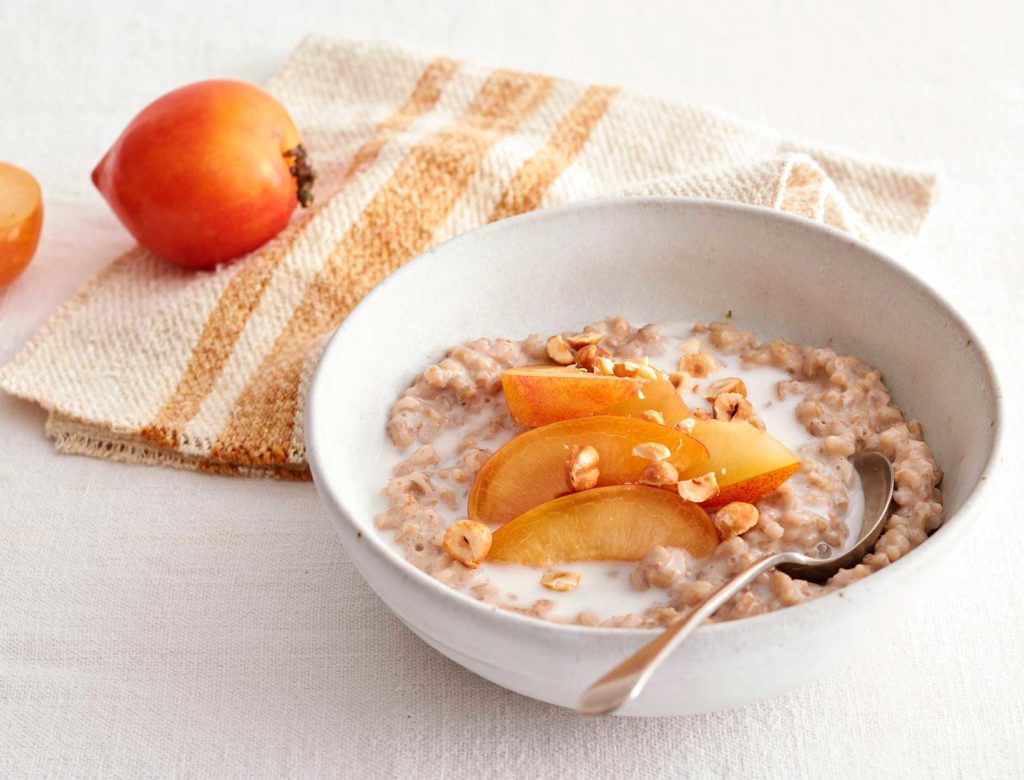 Tea-Steeped Barley Porridge
A porridge inspired by our favorite chai and London fog tea lattes. We used barley because it has a lower glycemic load than oats and it has a pleasantly chewy flavor that goes so well with ripe, firm plums and crunchy toasted hazelnuts.
1 cup pearl barley
4 tea bags (we like Earl Grey or chai)
3 cups unsweetened vanilla almond milk
½ teaspoon vanilla extract
kosher salt
2 plums, chopped
½ cup chopped hazelnuts, toasted
1. First, soak the pearl barley overnight. Cover it with 4 cups of boiling water and let soak for at least 8 hours.
2. Drain the barley and add it to a pot with 3 cups of almond milk, ½ cup of water, the tea bags, the vanilla, and a pinch of salt. Cook over medium-high heat until it comes to a boil. At this point discard the tea bags. Reduce the heat to medium-low and cook for about 20 minutes or until thickened. To serve, top with chopped plums and toasted hazelnuts.
Originally featured in Low-Sugar Breakfasts That Still Satisfy a Sweet Tooth