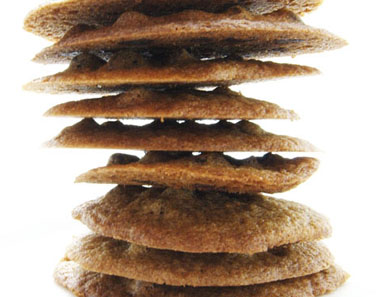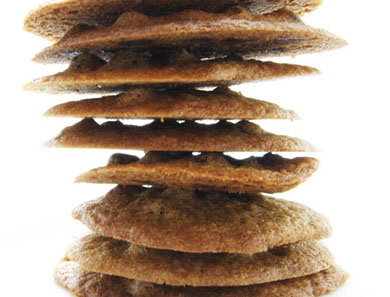 Tate's Chocolate Chip Cookies
Adapted from Tate's recipe, this is the best, simplest chocolate chip cookie. We bake ours a few minutes less, keeping them chewy in the middle.
1. Preheat the oven to 350ºF.
2. Whisk the flour, baking soda, and salt together in a bowl.
3. In another large bowl, mix the butter with a wooden spoon to lighten it a bit, then mix in the sugars.
4. Add the water, vanilla, and eggs to the butter mixture.
5. Stir in the flour mixture until just combined, then fold in the chocolate chips.
6. Using 2 soup spoons, drop the cookies 2 inches apart onto 2 nonstick or greased cookie sheets.
7. Bake for 8 minutes, rotating the sheets after 4 minutes.
8. Remove the cookies to a wire rack to cool and repeat the process with the rest of the batter.
Recipe adapted from Tate's Bake Shop.
Originally featured in The Cookie