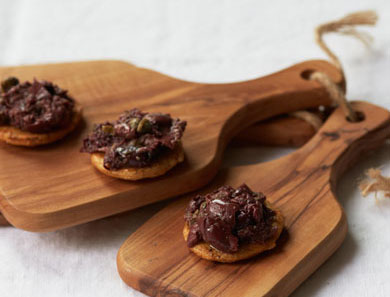 Smashed olives, capers and anchovies spread on a rice cracker is a great gluten-free snack to hold you over until lunch or dinner.
1. Smash olives, capers, garlic and anchovies with pestle and mortar.
2. Slowly drizzle in olive oil while mixing until a paste forms.
3. Season with salt, pepper and lemon.
4. Spread on rice crackers or use as dip.
Originally featured in Small Bites