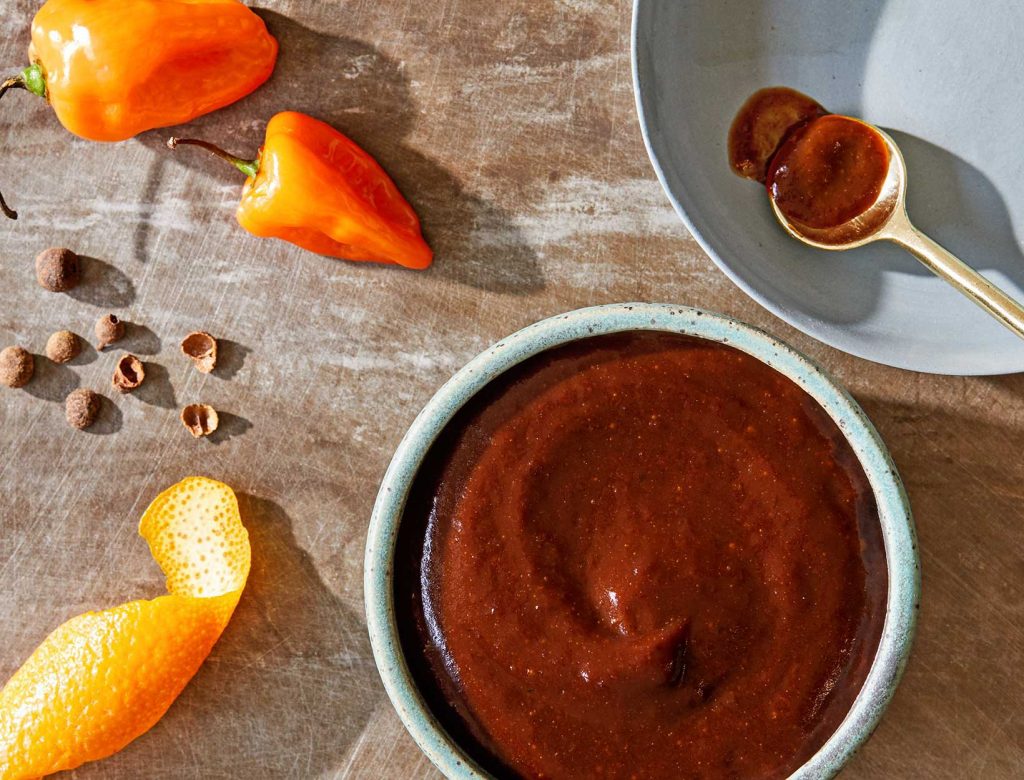 This jerk-inspired sauce is a little sweet, with warmth from the allspice, heat from the chilies, and an addictive tang from the tamarind. We love it over grilled vegetables served with rice, beans, or plantains, or over grilled chicken with crunchy slaw on a toasted bun.
1. Heat the olive oil in a saucepan over a medium-low flame. Add the onions, chilies, ginger, and salt and let cook for 8 to 10 minutes, until soft, translucent, and just beginning to caramelize.
2. Add the allspice and mustard powder and cook for another 5 minutes. Add the rest of the ingredients and increase heat to medium-high, bringing the mixture to a low boil. Then reduce the heat to low and let simmer for another 10 minutes, until thickened.
3. Turn off the heat and use an immersion blender to blend the mixture in the saucepan. Serve immediately or let cool and store in airtight container.
Originally featured in The Ultimate Plant-Based Summer BBQ