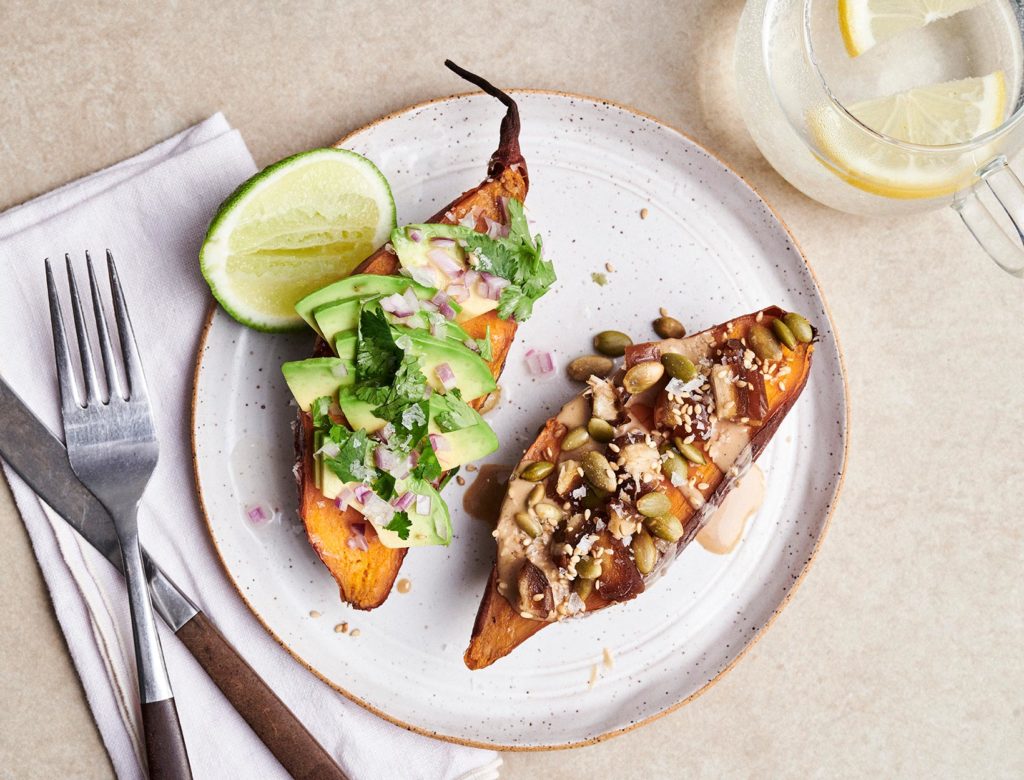 You can have it sweet and savory: We think the sweet potato tastes as delicious prepared with tahini, dates, and pepitas as it does topped with avocado, red onion, and cilantro. Baking the sweet potato the night before makes this quicker to prepare in the morning—warm it back up in the oven and finish with the toppings.
1. To roast the sweet potato, preheat the oven to 425°F. Poke the sweet potato all over with a fork, set it on a sheet tray, and bake until soft, about 45 minutes. (To reheat a cooked sweet potato, roast in a 400°F oven for about 15 minutes.)
2. Split the warm sweet potato in half.
3. For the savory side, top with avocado slices, diced red onion, and cilantro, then squeeze a lime wedge over everything. Finish with a pinch of flaky salt.
4. For the sweet side, drizzle with tahini, scatter on the chopped date, and sprinkle the pepitas and sesame seeds on top. Finish with flaky salt if desired.
Originally featured in The Annual 5-Day Detox