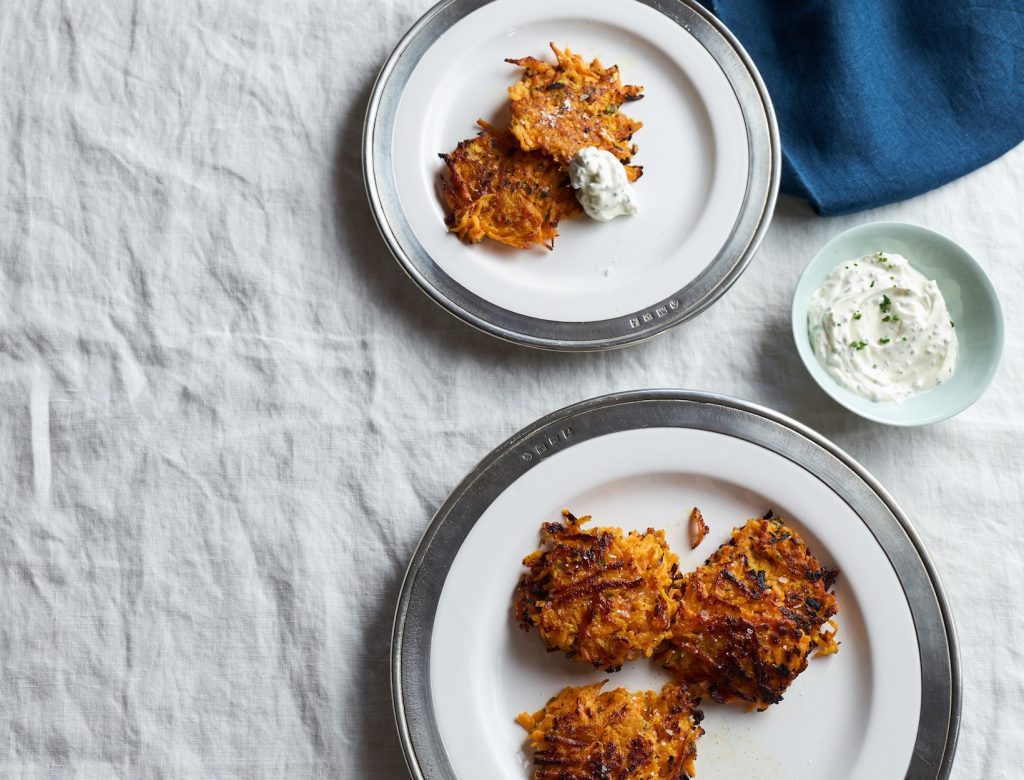 Sweet Potato Sage Latkes
This classic combo of sweet potatoes and sage does not disappoint. Cooked golden, crispy brown and served with tart-sweet applesauce, it's the sweet savory combo we're always chasing.
2 cups grated sweet potato
½ medium white onion, grated
1 tablespoon minced sage
1 egg, beaten
¼ cup AP or Cup 4 Cup flour
½ teaspoon kosher salt
Neutral high heat frying oil like sunflower, grapeseed or avocado oil
Flaky salt
Applesauce, for serving
1. Combine the first six ingredients in a bowl and mix well.
2. Heat a heavy bottom pan (we like a cast iron here) and add a few tablespoons of neutral oil. When the oil is shiny and hot, add about a scant ¼ cup of batter to the pan (they should be about 2 inches in diameter). Flip after a minute or two, when brown and crispy. Cook for another minute or two on the other side, then set on a paper towel lined plate, and sprinkle with flaky salt. Serve with applesauce.
Originally featured in Souped-Up Latkes and Three Other Takes on Hanukkah Classics