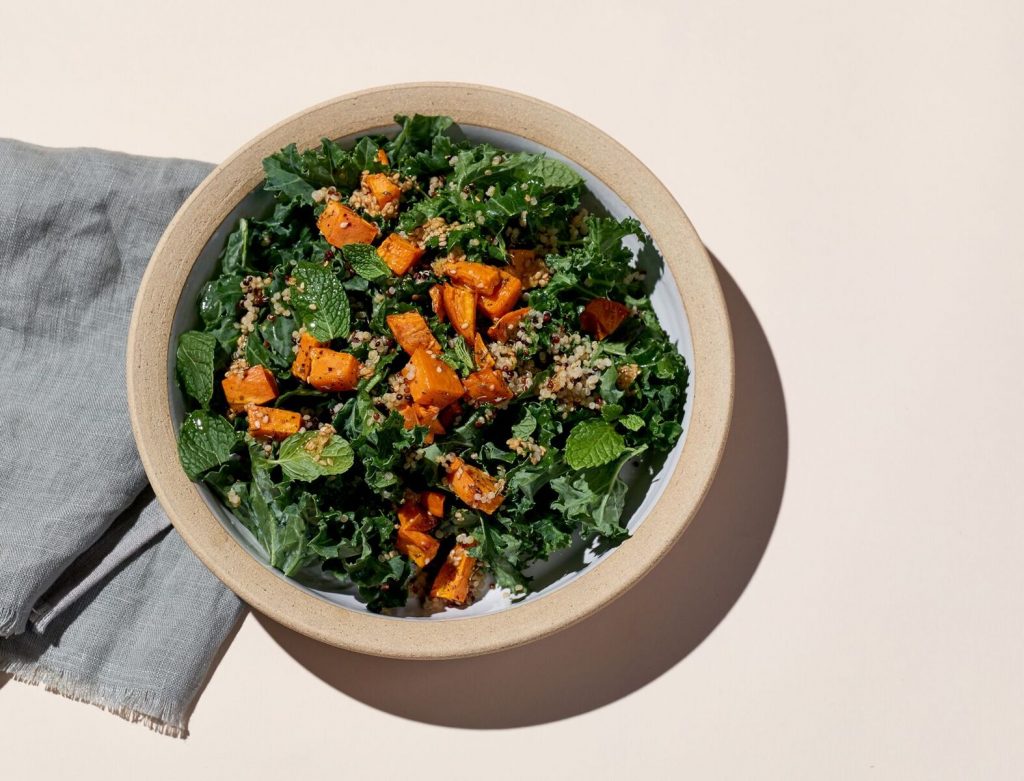 Sweet Potato, Quinoa, and Kale Salad
Fresh mint and toasted sesame seeds add nice depth to two of our favorite ingredients, sweet potato and kale.
1. Preheat the oven to 400°F.
2. Peel the sweet potato, cut into 1-inch pieces, and toss with the olive oil and a large pinch of salt. Place on a parchment-paper-lined baking sheet and roast in the oven for about 20 minutes, or until tender and starting to brown. Remove from the oven and let cool.
3. While the sweet potato cooks, make the dressing. Whisk together the first 5 ingredients and season to taste with salt.
4. Toss the dressing with the kale, then top with the cooled sweet potato, cooked quinoa, and mint leaves.
5. Toss together just before serving and finish with a pinch of flaky salt.
Originally featured in The Annual goop Detox 2018