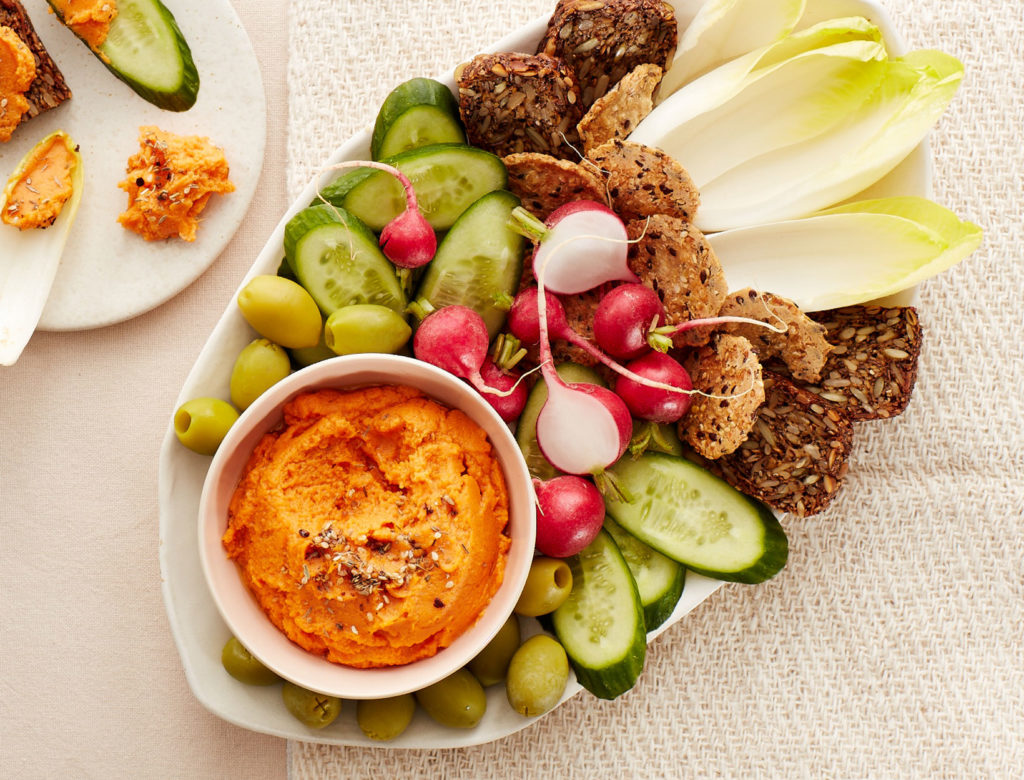 Sweet Potato Hummus Plate
Okay, technically this isn't hummus, but this sweet potato tahini dip is made lovingly in its image. Cumin, garlic, lemon, and salt round out the sweet, creamy, earthy mix of sweet potatoes and tahini. Serve with crunchy raw veggies, Grain-Free Seed Bread, or crackers alongside a few briny olives for a satisfying snack board lunch.
1. First roast the sweet potato (this can be done the night before). Preheat your oven to 400°F. Prick the sweet potato in several places with a fork and place on a rack in the oven. Put a baking tray at the bottom of the oven to catch any juices that ooze out. Cook for 40 minutes.
2. Let cool completely, then spoon the cooked sweet potato out of its skin into a small mixing bowl. Add the rest of the ingredients and use a fork to mix well and combine. Taste and adjust as needed (sweet potatoes can vary slightly in sweetness and texture, so add a touch more lemon or even a bit of olive oil if it needs it).
3. Garnish the sweet potato hummus with a generous drizzle of olive oil and a sprinkle of za'atar (if using), then serve with fresh veggies, gluten-free crackers, and olives.
Originally featured in The Annual New Year Detox