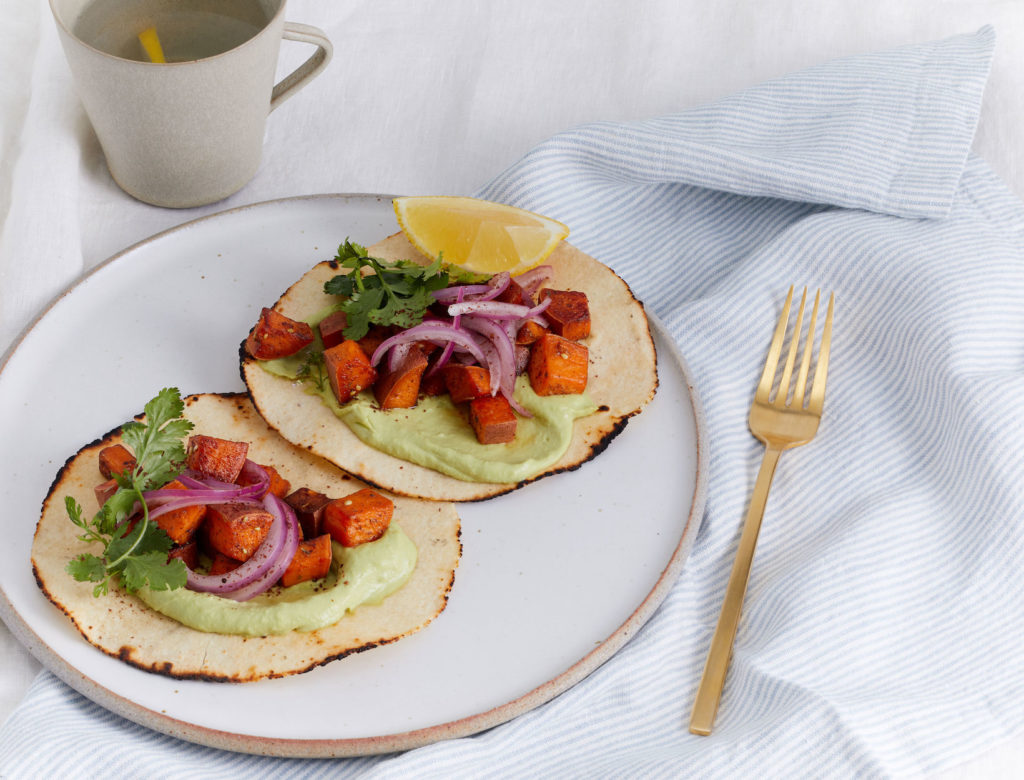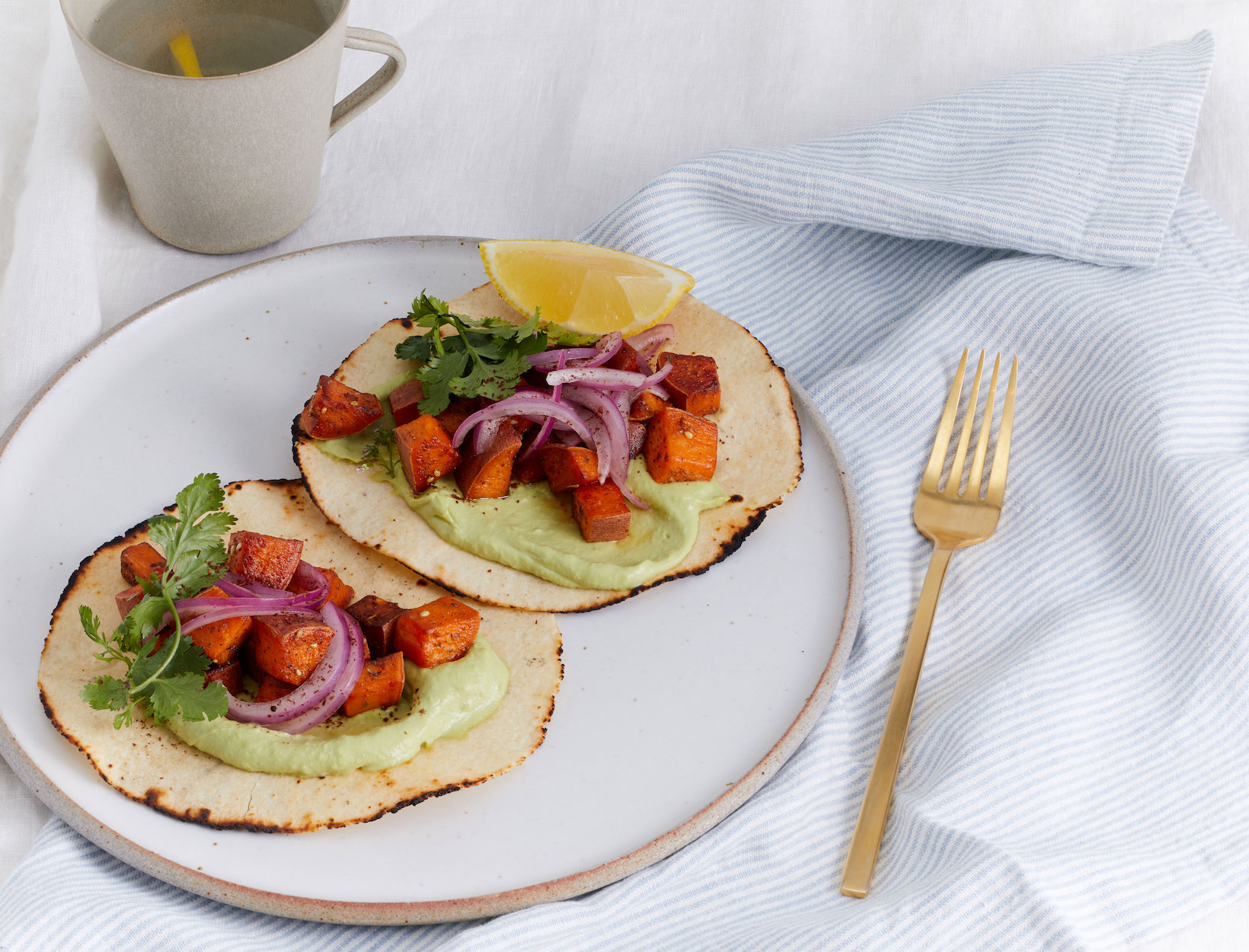 Sweet Potato Breakfast Tacos
Savory breakfasts can be tricky on detox because they tend to rely heavily on eggs and bread, which are delicious but not a great fit for this reset. A sweet potato taco, however, fits the bill. It's super savory, quick to make, and playfully uses some of our favorite Middle Eastern ingredients in taco form.
1. Heat a nonstick skillet over medium heat. Add the avocado oil, sweet potatoes, and a pinch of salt. Cook, stirring frequently, for about 10 to 12 minutes or until the sweet potatoes become browned on the outside and fork-tender. Add the za'atar and let cook for another minute or so, then remove from the heat.
2. While the potatoes cook, toss the thinly sliced onions with the sumac and a pinch of salt and set aside.
3. To assemble the tacos, warm the tortillas (either in a pan or over an open flame if you prefer a little char). Swipe each tortilla with the avocado tahini sauce, then top with a mound of sweet potatoes. Finish with some of the sumac red onions, a squeeze of lemon, and cilantro.
Originally featured in The Annual New Year Detox: 2022 Edition