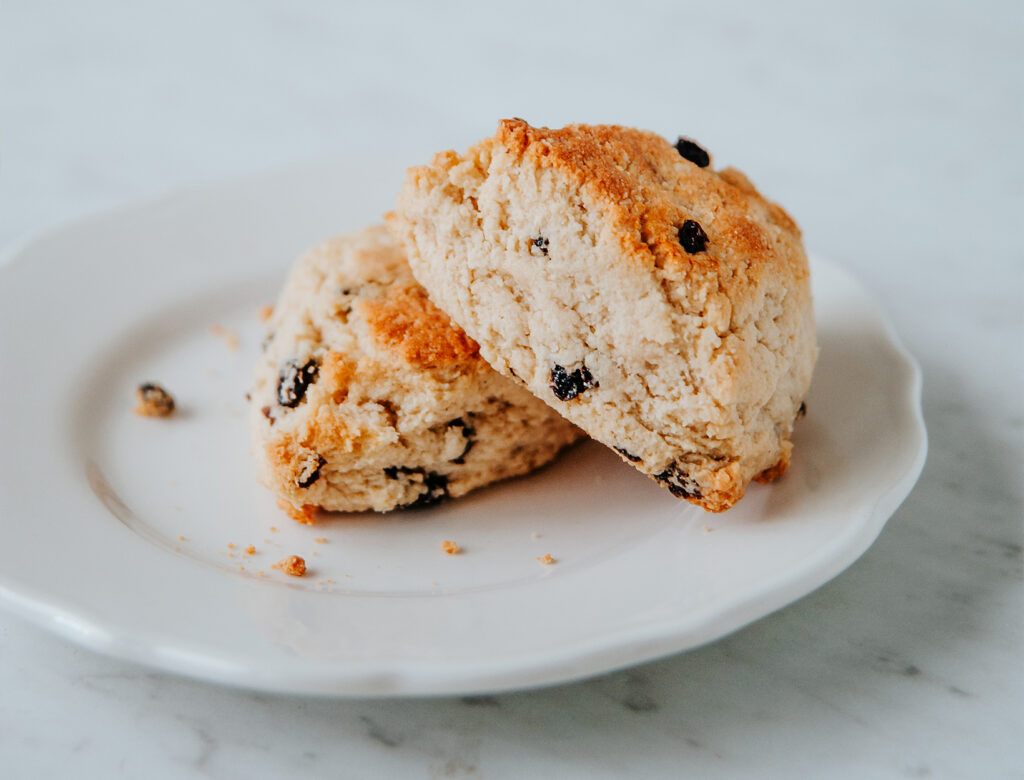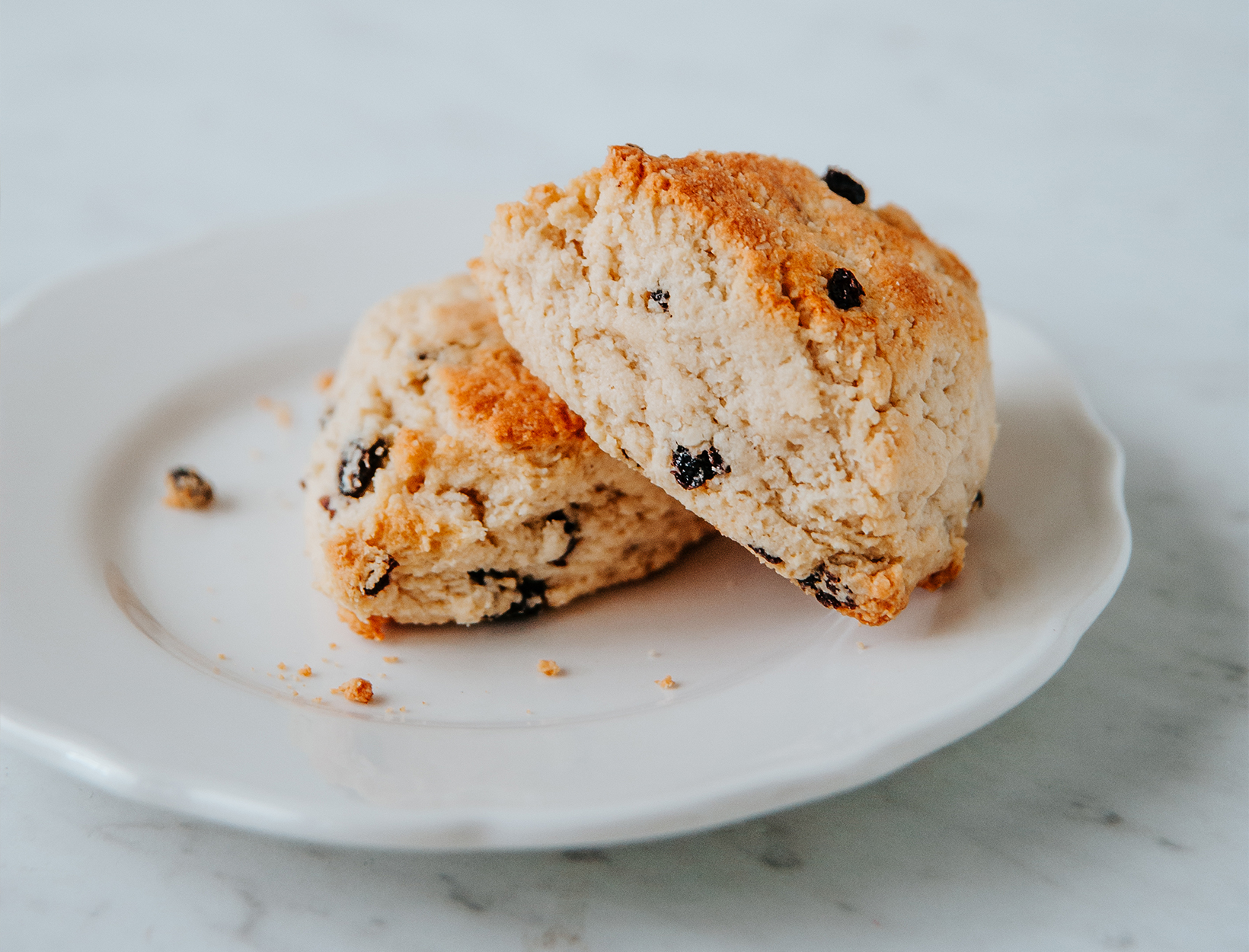 Gluten-Free Currant Scones
Sweet Laurel's scones are among the most popular pastries in the shop. And they're the perfect nucleus for an afternoon tea operation.
1. Preheat oven to 350°F.
2. Place the dry ingredients in a bowl and mix. Whisk together all the wet ingredients and stir into the dry ingredients. Fold in the currants. Lightly form the dough into a ball and gently place between 2 pieces of parchment paper.
3. Roll out the dough until it's 2 inches thick. Use a cup or circular biscuit cutter to cut disks from the dough (about 3 inches wide for the ones pictured). Place the round disks on a parchment-paper-lined baking sheet and brush each one with a bit of maple syrup. Bake for 15 minutes, then let cool on a wire rack.
Originally featured in Clean Scones, Plus 2 Easy Spreads