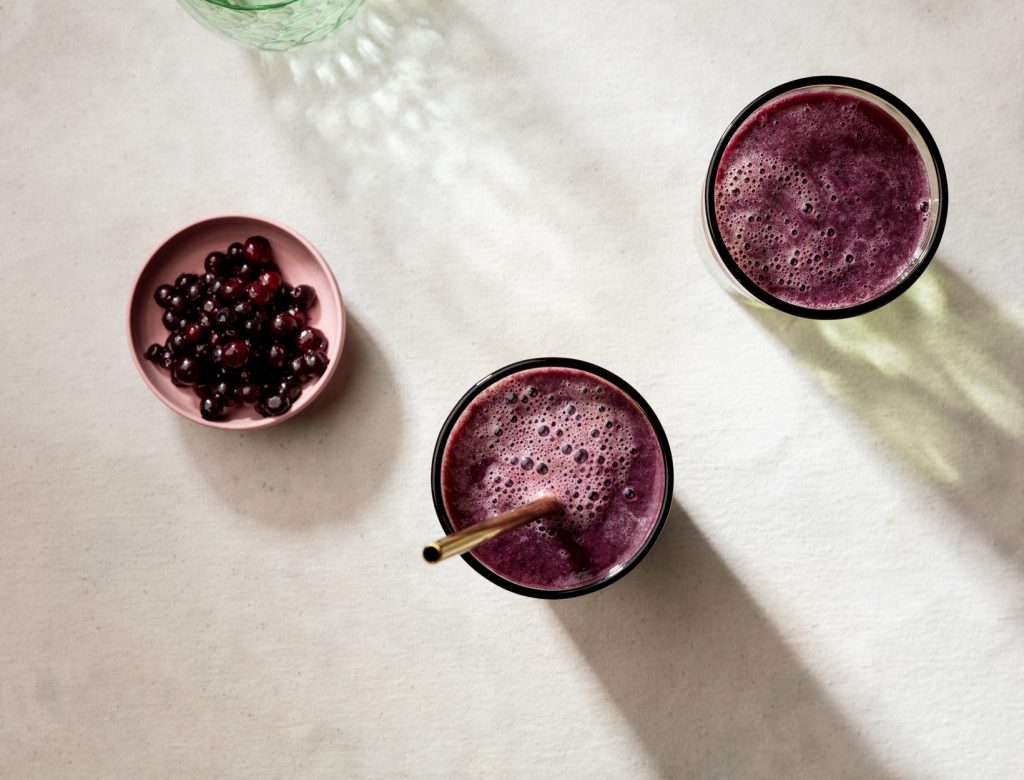 Sweet Heat Detox Smoothie
The combination of flavors in this smoothie is unexpectedly delicious.
1½ cups oat milk
½ beet, cut into small chunks
¼ bulb fennel, cut into small chunks
¼ avocado
⅛ to ¼ habanero pepper
1 cup frozen blueberries
1 teaspoon moringa powder
1 teaspoon matcha
2 dates, pitted
½ cup ice (optional)
1. Combine all the ingredients in a powerful blender until smooth, adding a little extra oat milk if needed to get your desired consistency.