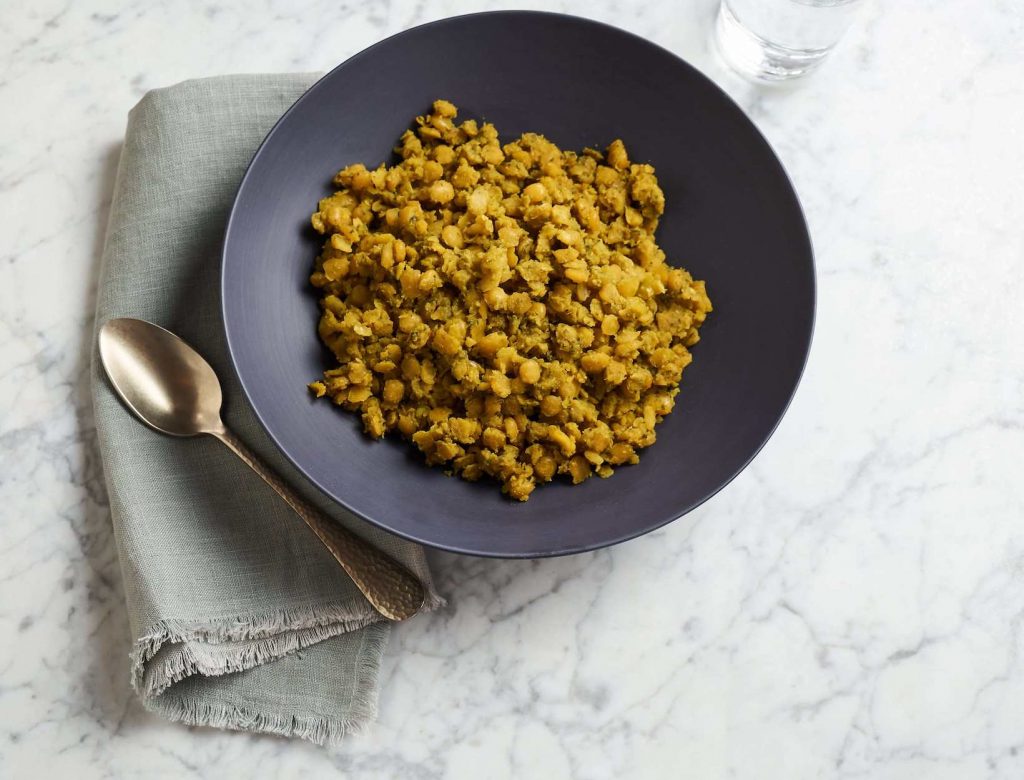 Surya Spa Dal
This is Surya Spa's everyday Mung Bean Dal—high in protein, low in calories, and particularly easy to digest and absorb, it makes a perfect detox meal. It also cleanses the liver, gall bladder, and vascular system of what Ayurveda calls ama, or undigested toxins. Highly satisfying and superb for weight loss, combine this delicious dal with brown rice and some extra vegetables.
1 tablespoon coconut oil
¼ teaspoon cumin seeds
¼ teaspoon fennel seeds
¼ teaspoon ground turmeric
¼ teaspoon ground coriander
2 tablespoons chopped cilantro
1 cup organic yellow split mung bean dal (or organic yellow split lentils)
3 cups water
¼ teaspoon salt
1. Heat coconut oil in a large saucepan or dutch oven over medium heat. Add spices and cook for one minute, or until fragrant. Add cilantro, sauté another 30 seconds, then add lentils, water, and the ¼ teaspoon of salt.
2. Bring the mixture up to a boil, boil for five minutes, then turn heat to very low and cover with the lid, leaving it slightly ajar.
3. Simmer over very low heat for 20 minutes, or until lentils are tender. Season to taste with salt if desired.
Originally featured in The 2016 goop Detox