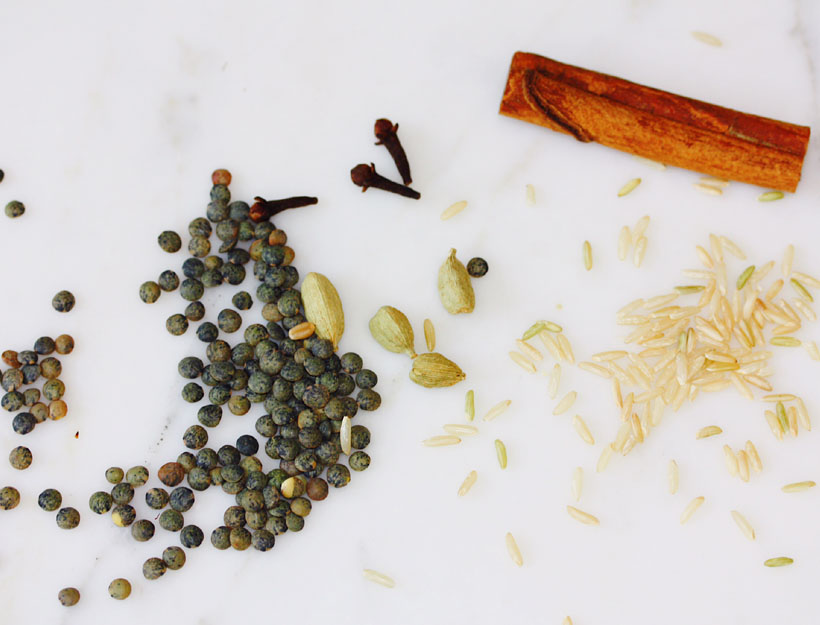 One of our favorite bean recipes from It's All Good, this kosheri is the most delicious dish. Plus, lentils and brown rice eaten together make a really good protein for vegetarian/vegans.
1. Bring a medium pot of salted water to a boil and add the lentils. Lower the heat and simmer just until the lentils are cooked through, about 25 minutes. Drain the lentils and set them aside.
2. Heat 1/4 cup of the olive oil in a large skillet set over medium heat. Add the onion and cook, stirring now and then, until totally soft and caramelized, a solid 1/2 hour. Set the onions aside.
3. Meanwhile, heat about 3 tablespoons of the olive oil in a large saucepan over medium heat. Add the spices and the rice or quinoa and cook the grains until they turn opaque and the spices are fragrant, about 3 minutes. Add a big pinch of salt and the water or stock. Bring to a boil, turn the heat to low, cover, and cook for 45 minutes if you're doing the brown rice version or just 20 if you're using quinoa. Turn off the heat and let the mixture sit for 10 minutes. Uncover, fluff with a fork, and fold in the lentils and onions.
Excerpted from the book IT'S ALL GOOD by Gwyneth Paltrow. © 2013 by Gwyneth Paltrow. Reprinted by permission of Grand Central Life & Style. All rights reserved.
Originally featured in Spilling the Beans