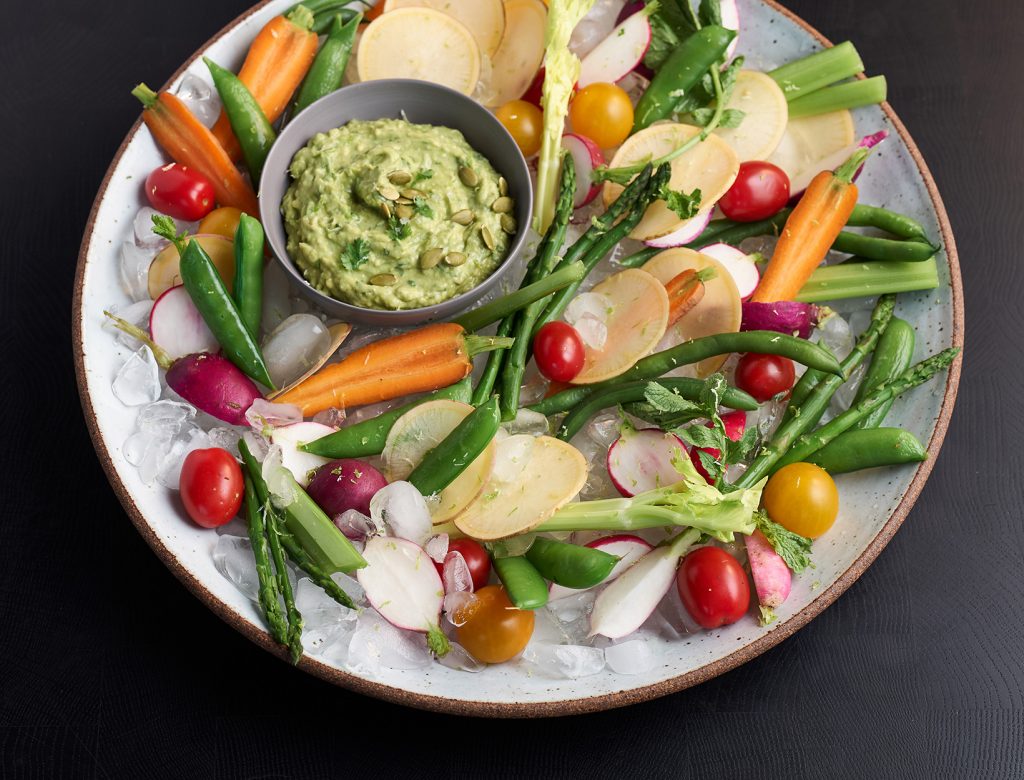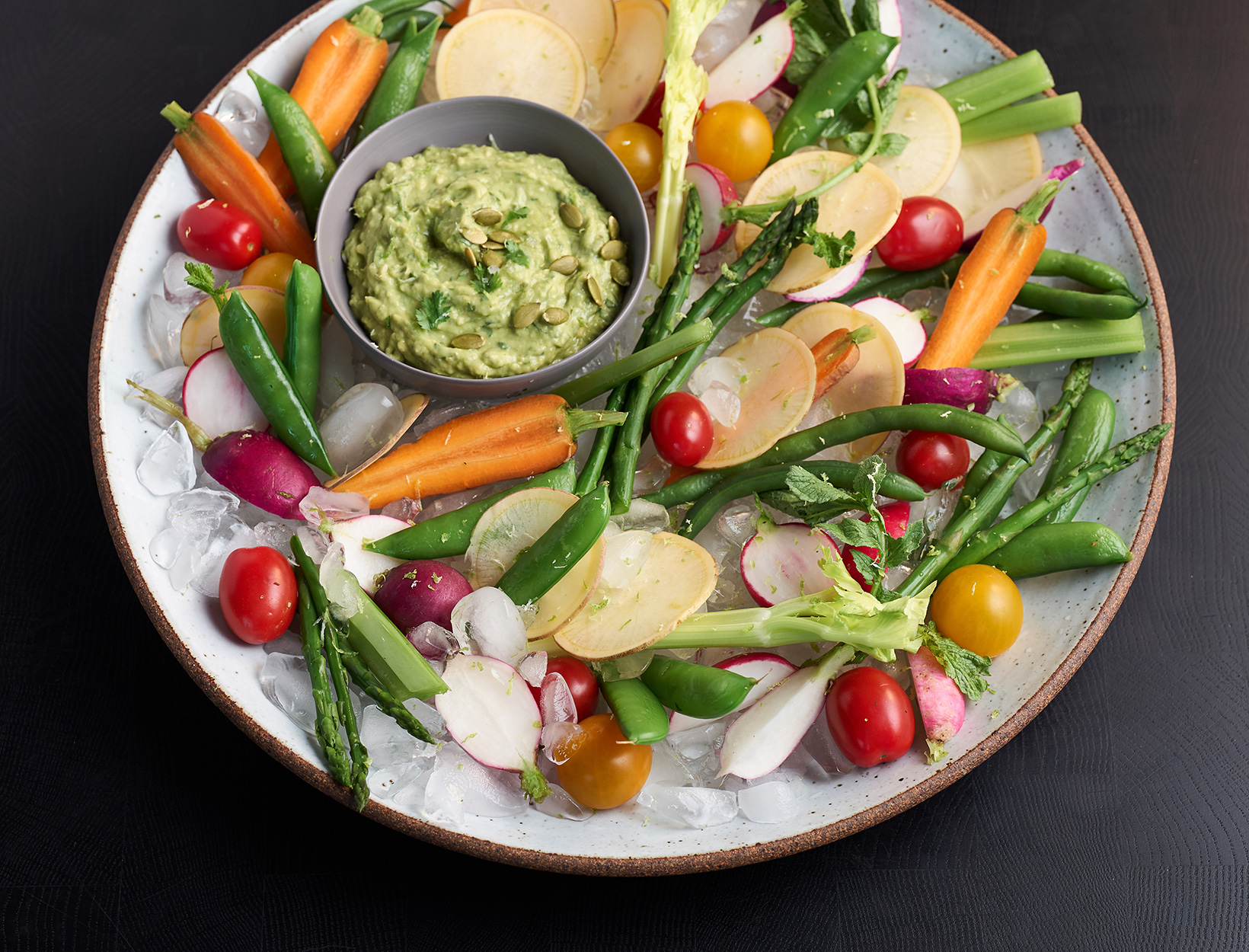 Summer Crudités with Avocado Dip
Seamus Mullen's cleaned-up answer to chips and guac, this combo of crunchy veg and creamy, slightly spicy dip is our new summer favorite.
1. To make the avocado dip, combine the avocados, lime zest, lime juice, garlic, and chili in a mortar. Gently pound with the pestle until just mixed. Add the olive oil, yogurt, pepitas, and a pinch of salt and pound and stir until almost smooth but still somewhat chunky. Alternatively, pulse all the ingredients in a food processor. Season with salt.
2. Place crushed ice in a large bowl and nest a small bowl in the middle. Fill the small bowl with the avocado dip and top with the cilantro.
3. Place the crudités around the small bowl, sticking them into the crushed ice. Serve immediately.