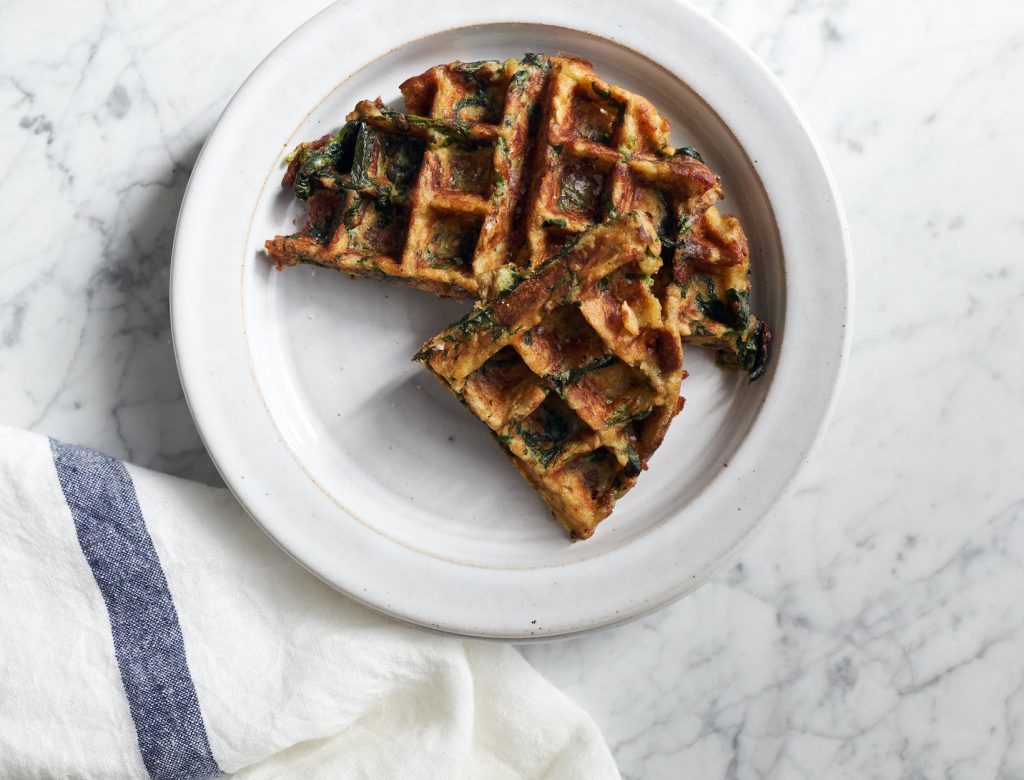 Stuffing in a waffle iron might sound a little out-there, but when you crunch through those delightfully crispy corners, you'll understand. (This would be a perfect breakfast with a fried egg and leftover gravy sidecar.) Because no two leftover stuffings are the same, add stock as needed until you get a nice moist mixture.
1. In a small pan, heat the olive oil over medium heat.
2. Add the garlic and cook until fragrant and golden, stirring frequently to avoid burning. Add the spinach, stir to combine, and cook until wilted, then remove from heat. Once cool, give it a rough chop.
3. Preheat your waffle iron.
4. Place the stuffing in a small bowl, breaking up larger chunks. Add the egg and the cooled spinach. Stir well to combine—the mix should be quite soggy. If your stuffing still looks dry, add a couple tablespoons of stock or leftover gravy as needed.
5. Spoon the mixture into the preheated waffle iron and cook until the machine beeps.
Originally featured in How to Make the Most of Your Thanksgiving Leftovers