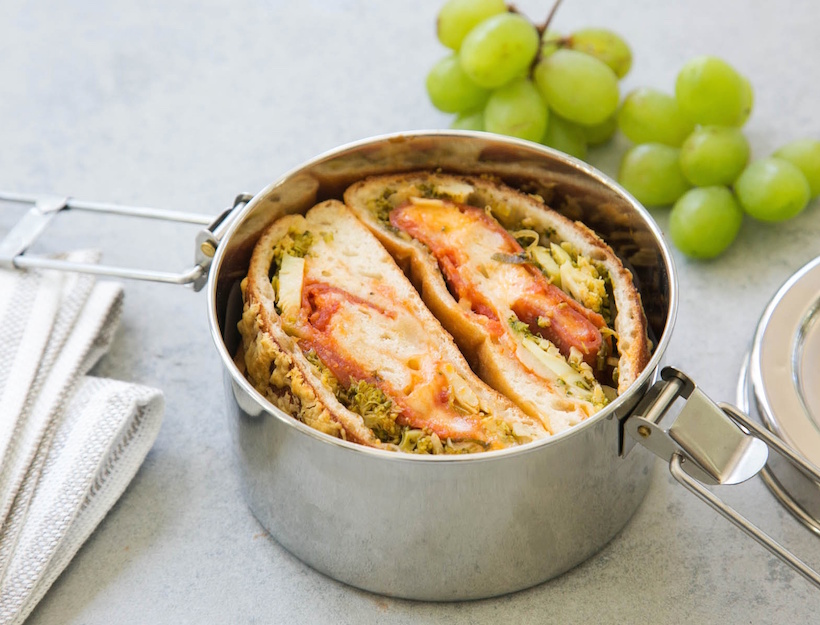 Stromboli with Broccoli, Chorizo, and Sun-Dried Tomatoes
This is essentially rolled up pepperoni pizza, which Mario is super famous for—need we say more?
1 recipe Mario Batali's Pizza Dough
3 tablespoons extra virgin olive oil, plus a drizzle
3 spring onions, thinly sliced
2 garlic cloves, sliced
5 sun-dried tomato halves, thinly sliced
2 cups broccoli, sliced finely as if shaved
¼ pound chorizo or pepperoni, thinly sliced
½ cup basic tomato sauce
½ pound grated mozzarella
¼ cup parmesan
1. Preheat the oven to 450 degrees.
2. Heat a skillet over medium-high heat, add the olive oil and once hot, add the scallions and garlic; sauté until soft and fragrant. Add the broccoli and sauté for one or two minutes, just until no longer raw. Remove the mixture to a bowl or plate and allow to cool 10 minutes.
3. When the broccoli mixture has cooled, roll out the pizza dough and stretch into a large rectangle. Evenly spread the cooked vegetables, then cover with a layer of sliced chorizo or pepperoni, tomato sauce, and mozzarella across the surface.
4. Carefully roll up the Stromboli just like a tight burrito. Dust the top with parmesan and a drizzle of olive oil, and carefully transfer to a lightly greased baking sheet. Bake 12 to 15 minutes, or until beautifully golden brown. Remove from the oven and allow to rest 10 minutes before slicing and serving.
Originally featured in Lunchbox Ideas From Our Favorite Chef Dads