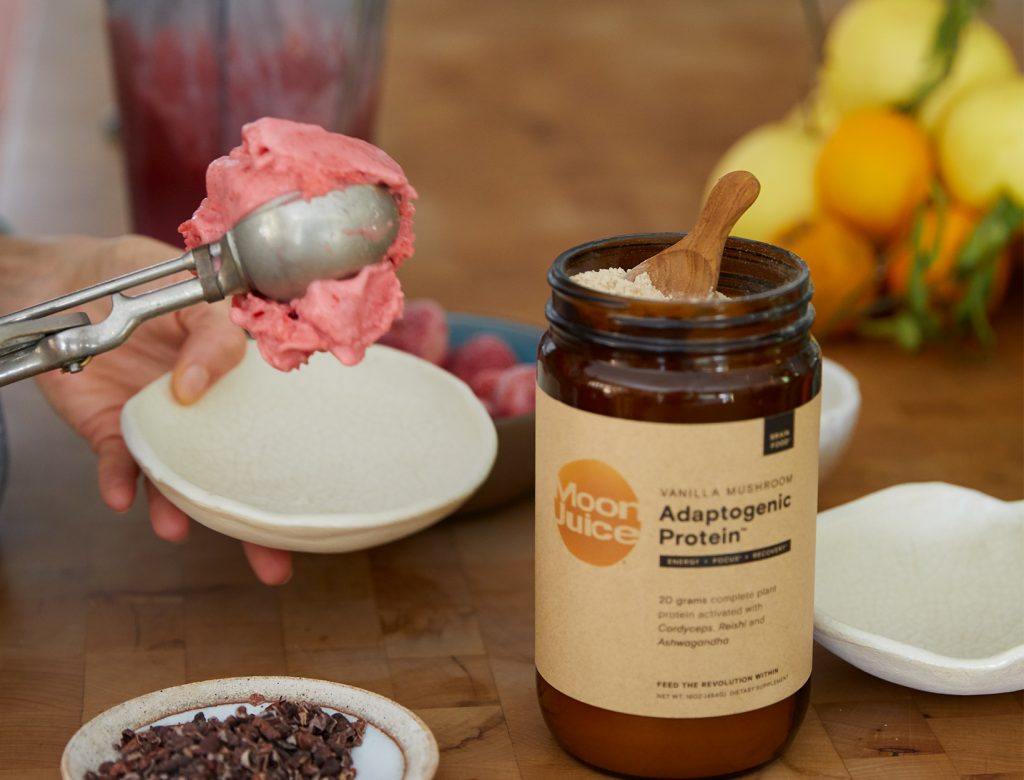 Strawberry-'Shroom Protein Ice Cream
A creamy vanilla-and-strawberry-infused piece of culinary brilliance that's speckled with cacao bits.
2 cups organic frozen strawberries
¼ cup milk (we like coconut)
2 scoops Vanilla Mushroom Adaptogenic Protein
2 tablespoons cacao nibs
1. In a high-speed blender, using the tamper, combine all ingredients and whip into a perfect gelato consistency. 2. Garnish with cacao nibs.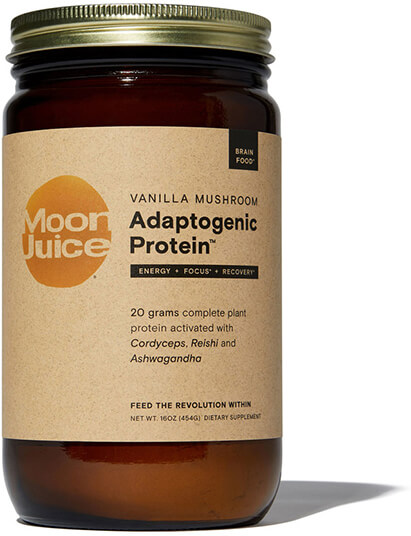 Moon Juice Vanilla Mushroom Adaptogenic Protein
goop, $50
Adaptogenic superherbs and ashwagandha, biofermented brown-rice protein, and powerful cordyceps and reishi extract into a smooth, delicious vanilla protein that blends well with practically any recipe you might want to throw it into.
Originally featured in 3 Delicious, Healthy, Protein-Powder Hacks (Including Deep-Chocolate-Chip Pancakes)