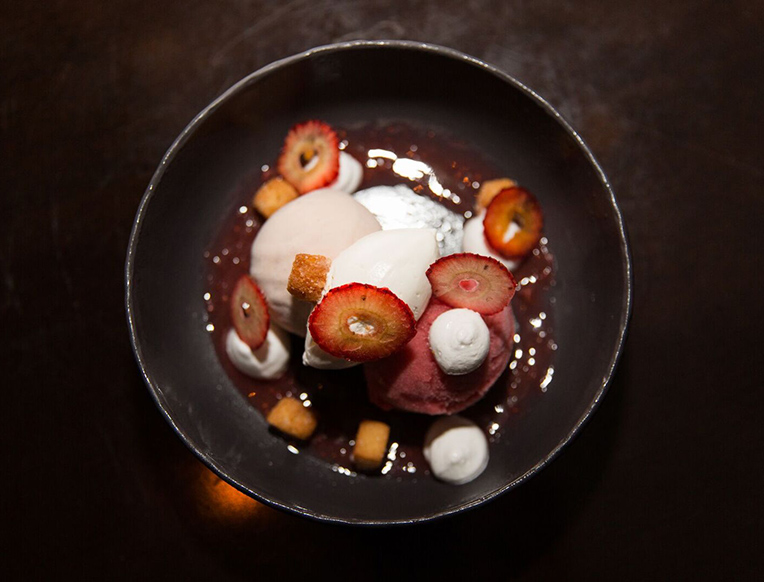 Strawberry Red Wine Sorbet
The strawberry sundae at the Matador Room is worth the trip to Miami on its own. Unfortunately, the recipe requires a lot of steps and special equipment, so we asked chef Ford for one of its components instead. This strawberry sorbet is perfection and if you own an ice cream maker, totally doable.
1. Combine the strawberries, red wine, and sugar in a bowl and stir.
2. Split the vanilla bean lengthwise in half and scrape out the seeds.
3. Mix everything together and let sit for 45 minutes.
4. Remove the vanilla pod and blitz the mixture in a powerful blender until smooth.
5. Freeze the mixture in an ice cream maker.
Originally featured in DIY Recipes from the Matador Room