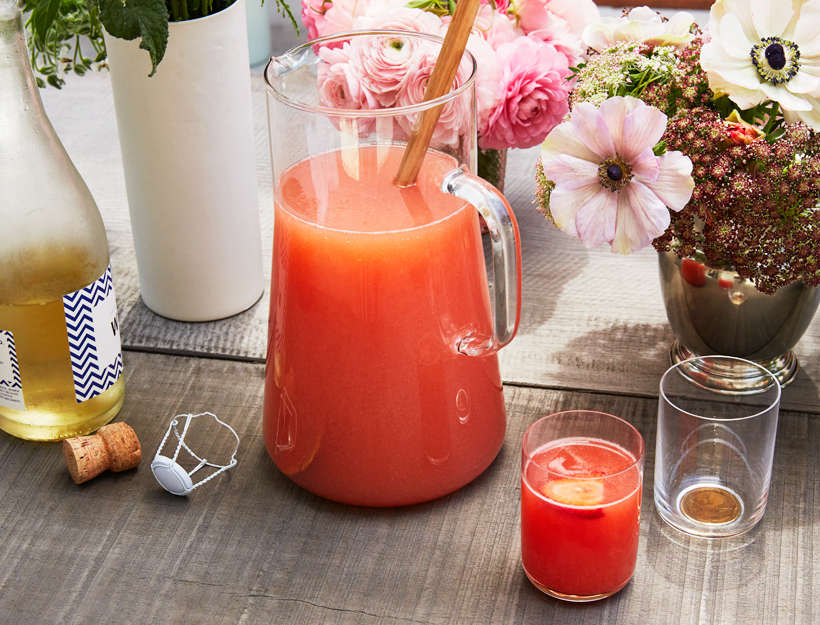 Strawberry Bellini
For a spring twist on a classic Bellini, we use strawberry purée instead of peach. The result is an easy, beautifully hued seasonal cocktail that's perfect for brunch.
1 pint organic strawberries, washed, dried, and stems removed
1 bottle good sparkling wine
1. Place the strawberries in a powerful blender and blitz until smooth. Pass through a fine-mesh sieve.
2. Divide the strawberry purée among 6 glasses (or pour into the bottom of a carafe) and top with chilled sparkling wine.
3. Give the mixture a stir and serve immediately.