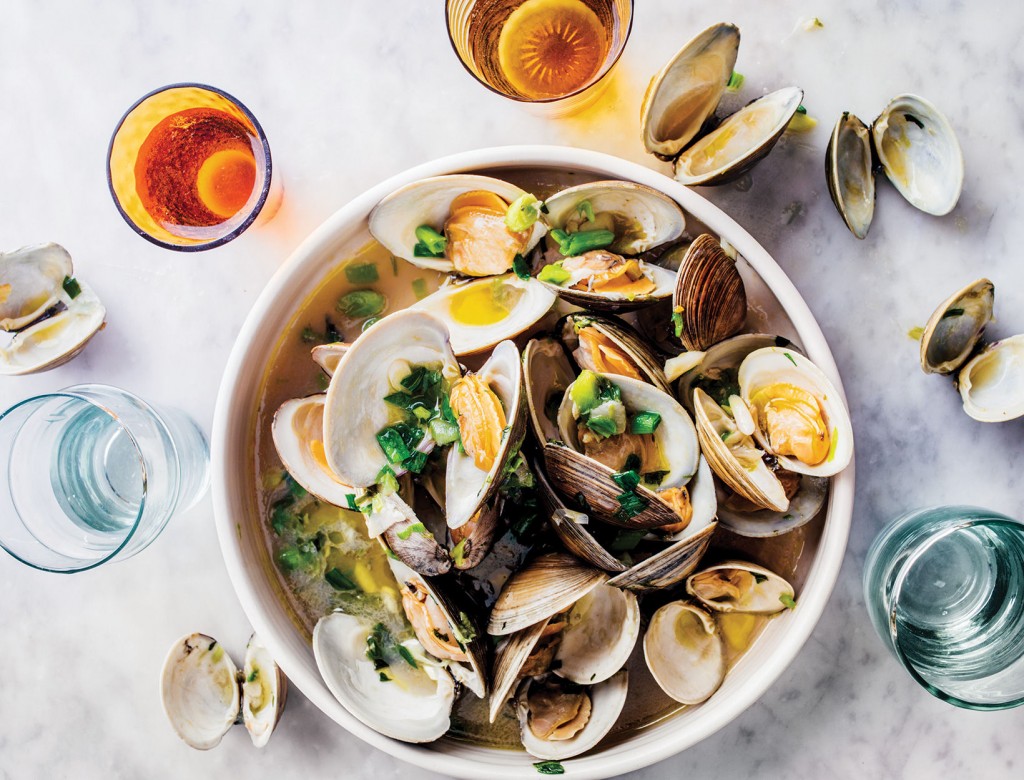 Steamed Clams with Spring Herbs and Lime
Many people are intimidated by clams, but they're actually one of the easiest things to make. Quick, healthy, and 100 percent addictive, this herby, citrusy version is a new goop favorite. Don't forget bread to soak up the juices!
1. Warm the olive oil in a medium pot or a large straight-sided skillet (use one with a lid) over medium heat. Add the garlic and tarragon and cook for about 2 minutes, until the garlic is slightly softened.
2. Stir in the clams and cover the pot. Cook for 5 to 10 minutes, until the clams open.
3. Use a slotted spoon or tongs to divide the clams between 2 serving bowls, discarding any that haven't opened. Stir the chives, lime zest, and red pepper flakes into the sauce in the pot and cook for 20 seconds. Add the butter and lime juice, whisking until the butter melts and the sauce thickens slightly. Spoon the pan juices over the clams and serve immediately.
Originally featured in Your Cooking Rut Ends Here with These Steamed Clams with Spring Herbs