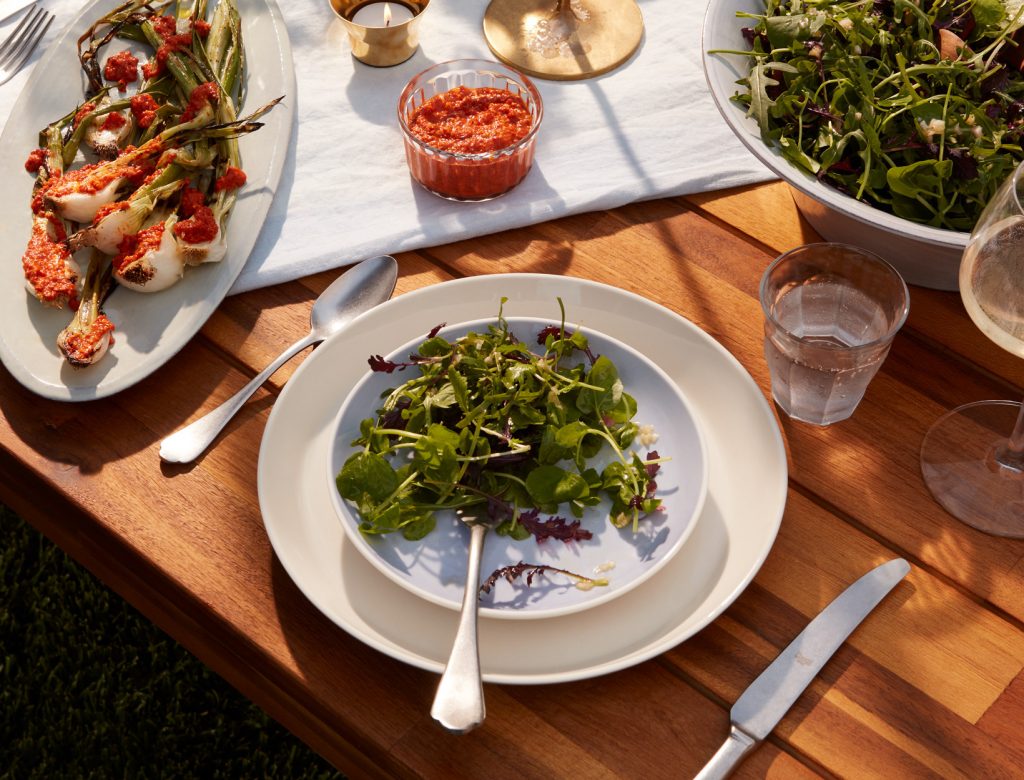 Spring Greens Salad
By mixing a few different varieties of greens, you get all the best flavors and textures from each one. Peppery yet buttery mâche, pleasantly bitter mizuna, and sweet tender pea shoots make a lovely side to round out any spring meal.
6 cups tender spring greens. Any combination of the following will work: mâche, watercress, mizuna, baby arugula, pea shoots, or sprouts
for the dressing:
1 shallot, minced
½ clove garlic, grated
1 teaspoon Dijon mustard
¼ cup sherry vinegar
1 cup extra virgin olive oil
flaky salt and fresh cracked pepper to finish
1. To make the dressing, combine all ingredients in a medium bowl.
2. Add your choice of greens (about 6 cups of a mix of a few different greens is nice) to a large bowl and add dressing, tossing gently, careful not to overdress the tender leaves. Finish with flaky sea salt and fresh cracked pepper to taste.
Originally featured in The Spring-Bounty Dinner Party