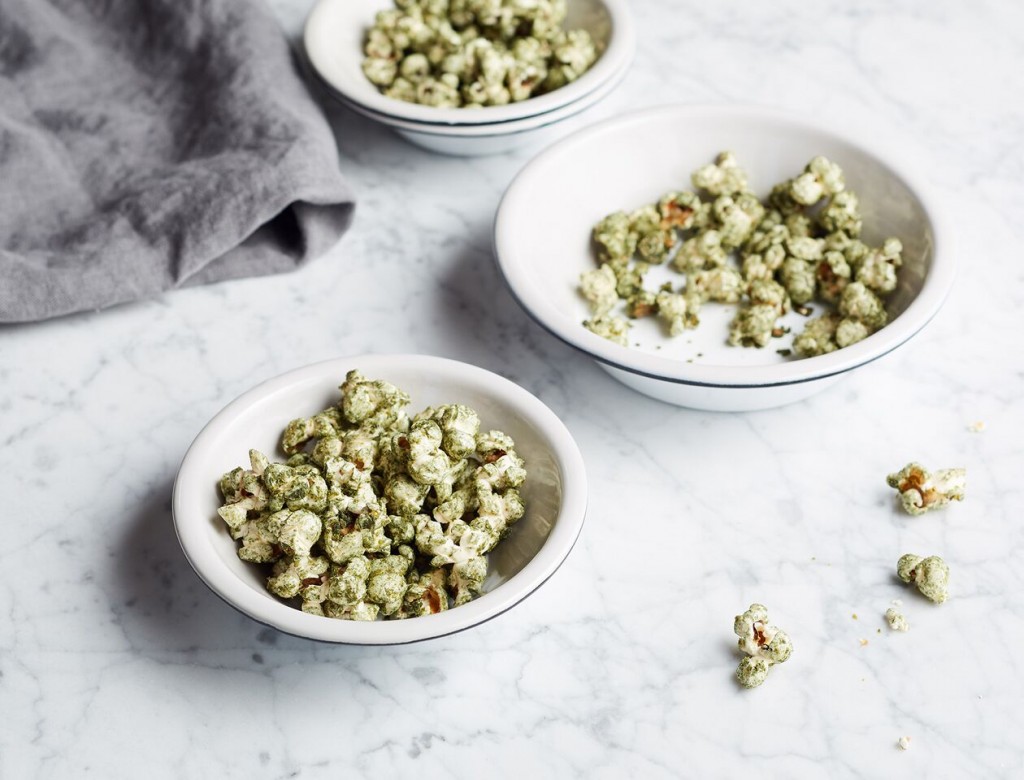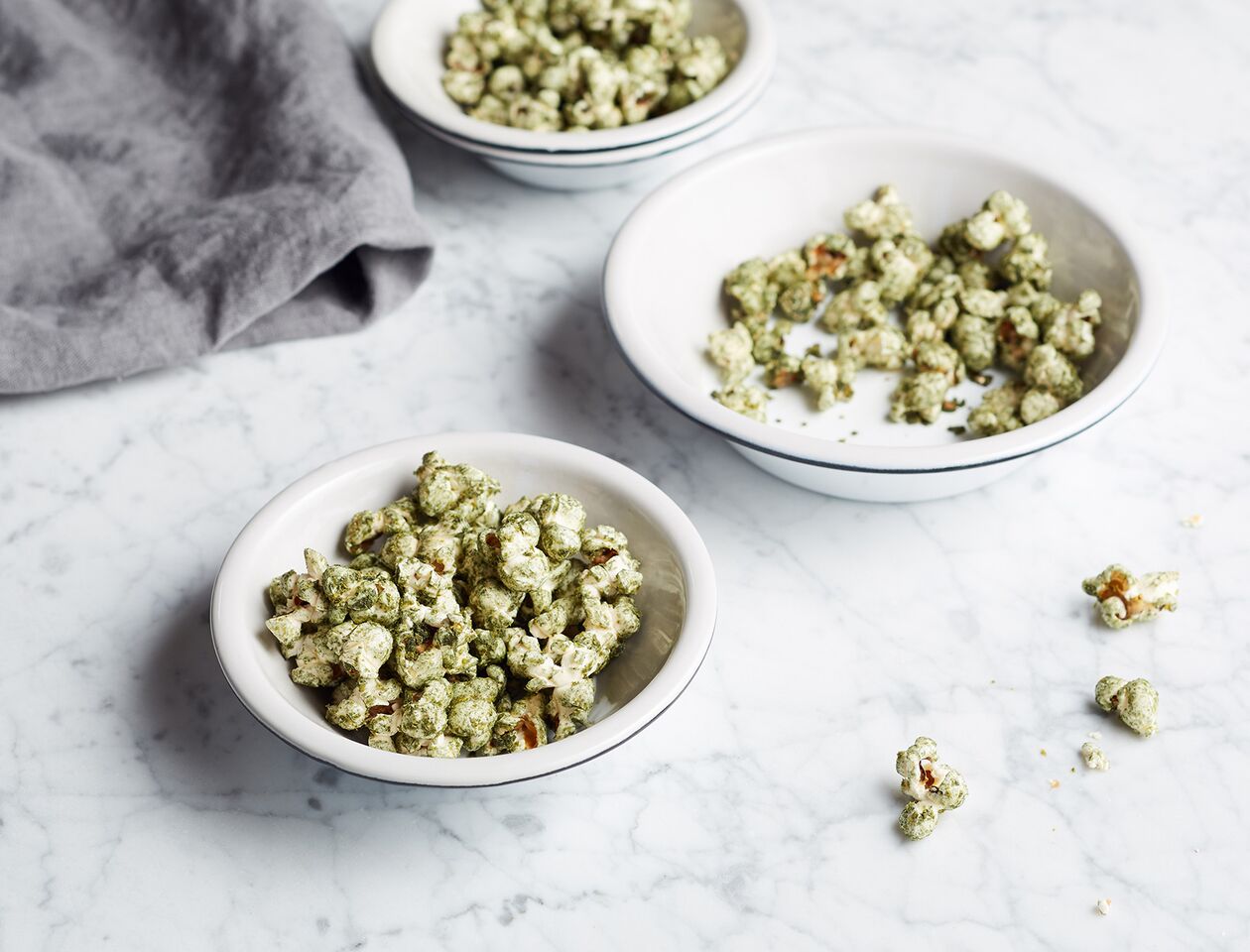 One of our editors is obsessed with the spirulina popcorn from Erewhon, so we made it our mission to create our own version. This salty, garlicky treat not only tastes great but, according to our nutritionist friend Shira, "because the cell walls of this blue-green algae are easily broken down, spirulina offers a highly absorbable form of protein (not to mention, one of the only plant proteins to contain all the essential amino acids)." Popcorn that's actually good for us? Yes, please…
1. Heat 1 tablespoon of the olive oil in a large metal pasta pot (or similar) over medium-high heat.
2. Add 2 corn kernels, cover with the lid leaving it slightly ajar, and cook until the kernels pop.
3. Add the ¼ cup of corn and cook with the lid slightly ajar, shaking the pot every 30 seconds or so, until almost all of the corn has popped (you'll know because there will suddenly be much longer breaks between popping sounds). Cover with the lid and turn off the heat while you prepare the seasoning.
4. Combine the remaining 3 tablespoons olive oil, garlic powder, onion powder, spirulina, nutritional yeast, sea salt, and cayenne in a large bowl and mix together with a rubber spatula.
5. Add the popped corn and toss with the spatula (or your hands) to evenly distribute the seasoning.
Originally featured in The 3-Day, Anti-Bloat Summer Reset