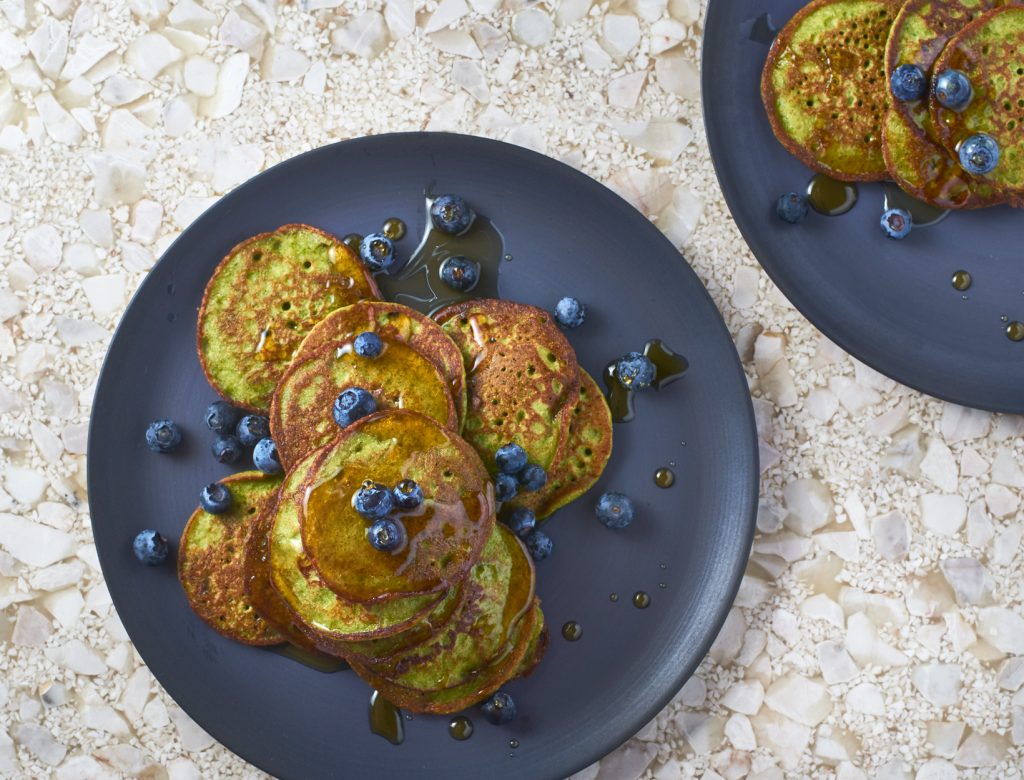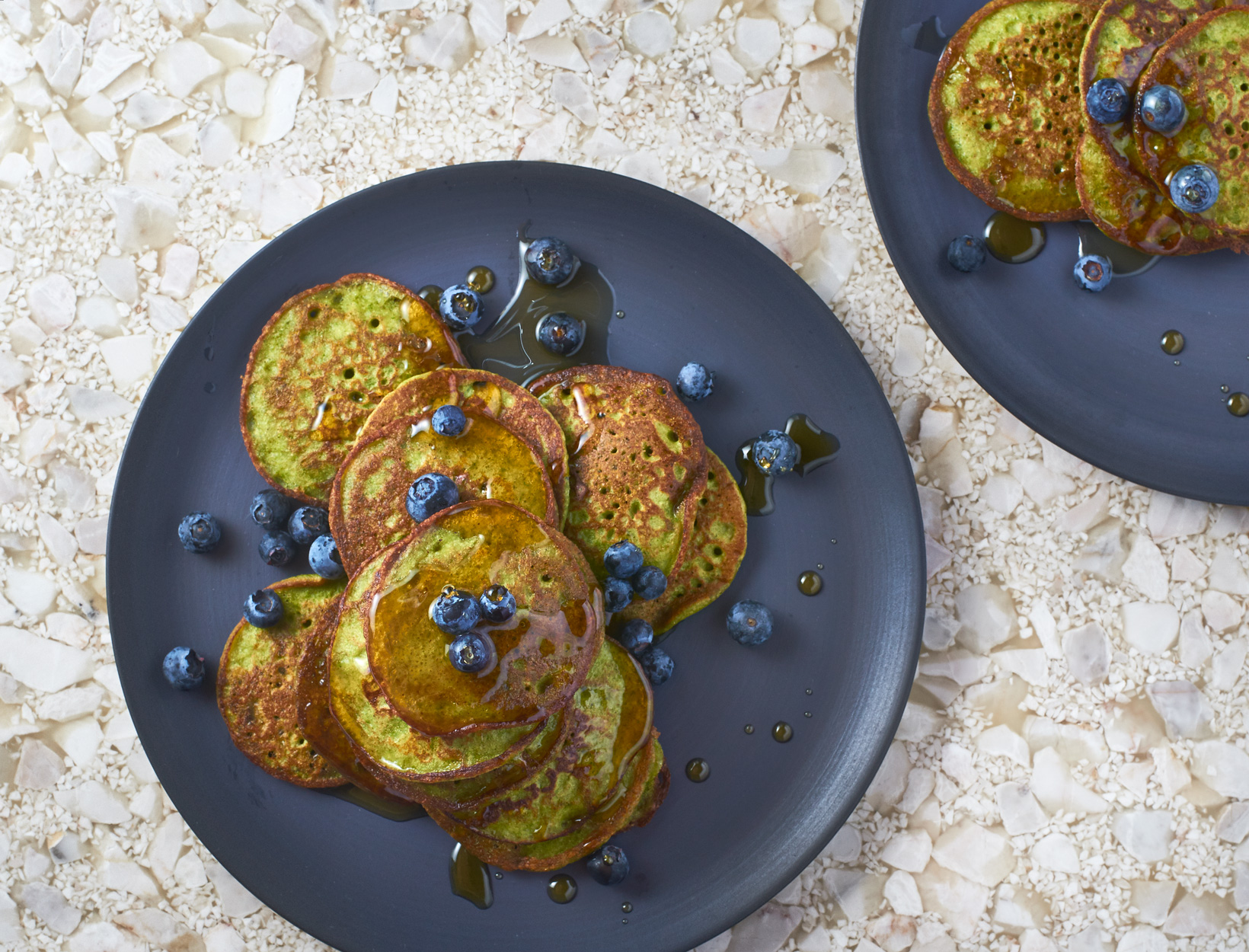 Spinach Silver Dollar Pancakes
These gluten- and dairy-free silver dollar pancakes are kid-friendly, easy to make, and seriously delicious. Whip up a double batch for the whole fam and reheat any extras in the toaster oven.
1. Combine the pancake mix, egg, spinach, milk, banana, and cinnamon in a blender and blitz until smooth.
2. Heat a nonstick pan over medium-high heat. Add about a tablespoon of coconut oil and then add the batter, a heaping tablespoon at a time, to make the silver dollar pancakes.
3. Flip once air bubbles start to appear on the surface of the pancakes and cook for another minute.
4. Serve with maple syrup and blueberries.