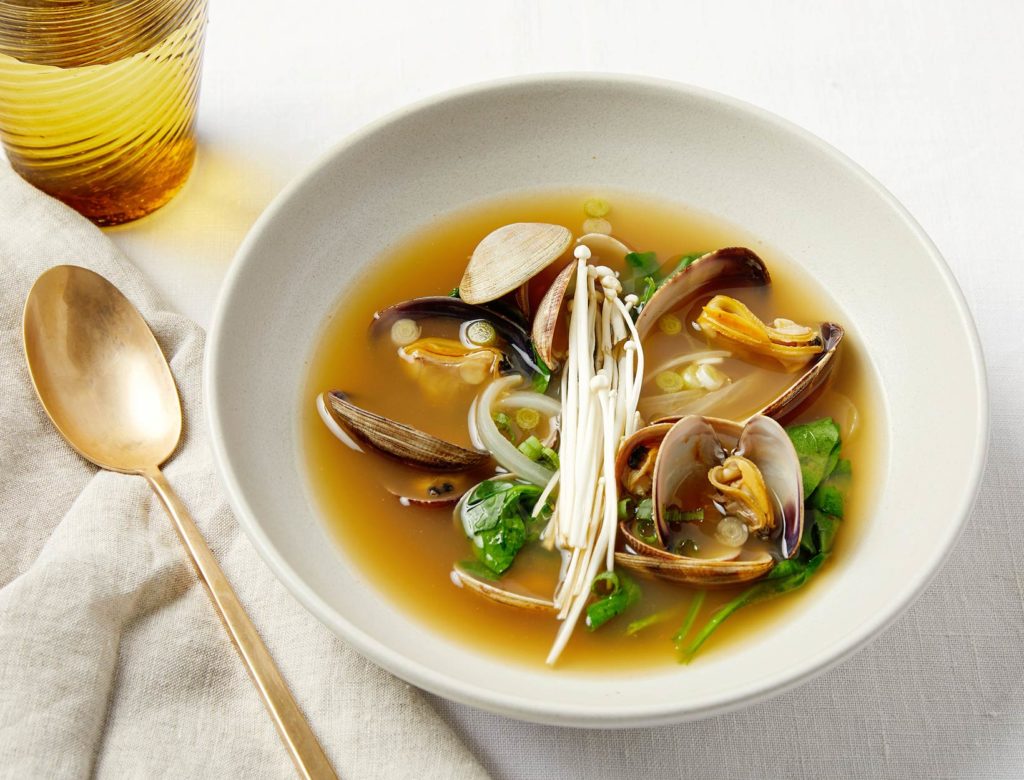 It's a double whammy for immunity: Clams and spinach are good sources of zinc and vitamin A, respectively. We also like using Korean-style soybean paste here—its flavor is more assertive than miso. (You could use miso in a pinch, but it won't pack the same umami punch.)
1. In a large pot over medium-high heat, whisk the doenjang into the water. Add the garlic and bring the doenjang mixture to a boil.
2. While mixture is reaching a boil: In a sauté pan, heat neutral oil over medium-high heat and add mushroom and a pinch of salt. Cook until browned, 5 to 8 minutes. Set aside.
3. Once the doenjang mixture has reached a boil, add the clams and white onion. Boil until the clams open; it should take 3 to 5 minutes.
4. After clams have opened, add the spinach and turn off the heat. Cover to let the spinach wilt, about 1 minute.
5. Taste for seasoning and add salt if desired. To plate, add some mushrooms to the bottom of each bowl, then spoon the soup over the top and finish with fresh scallions.
Originally featured in The Immune-Friendly Soups We're Making This Flu Season