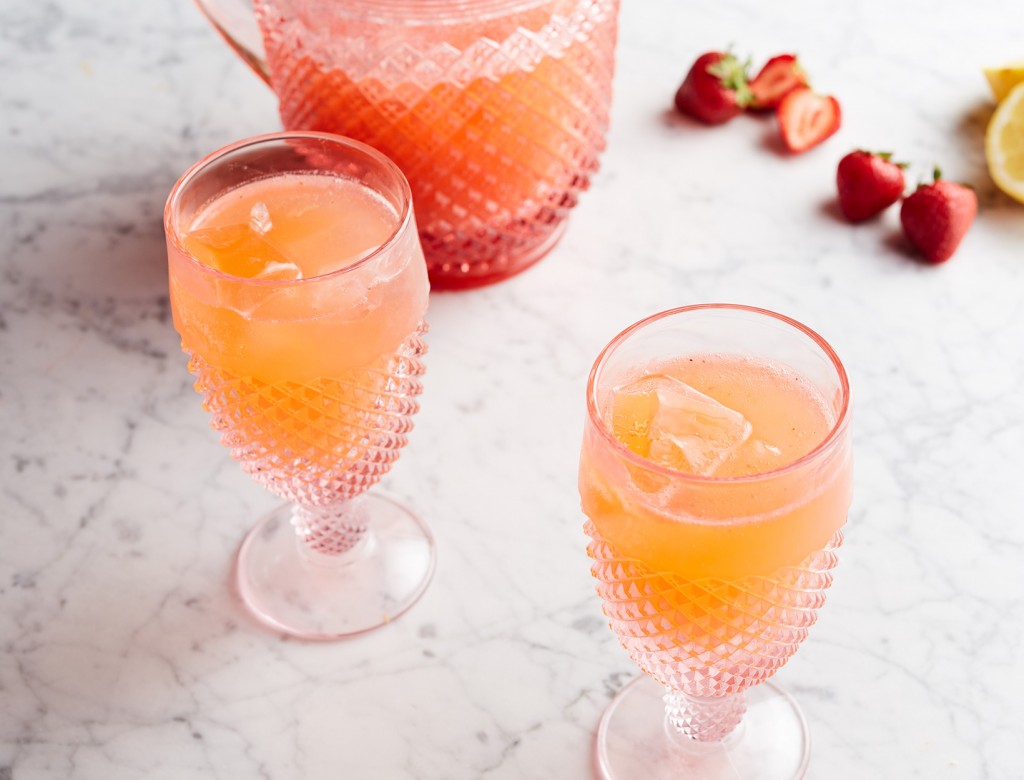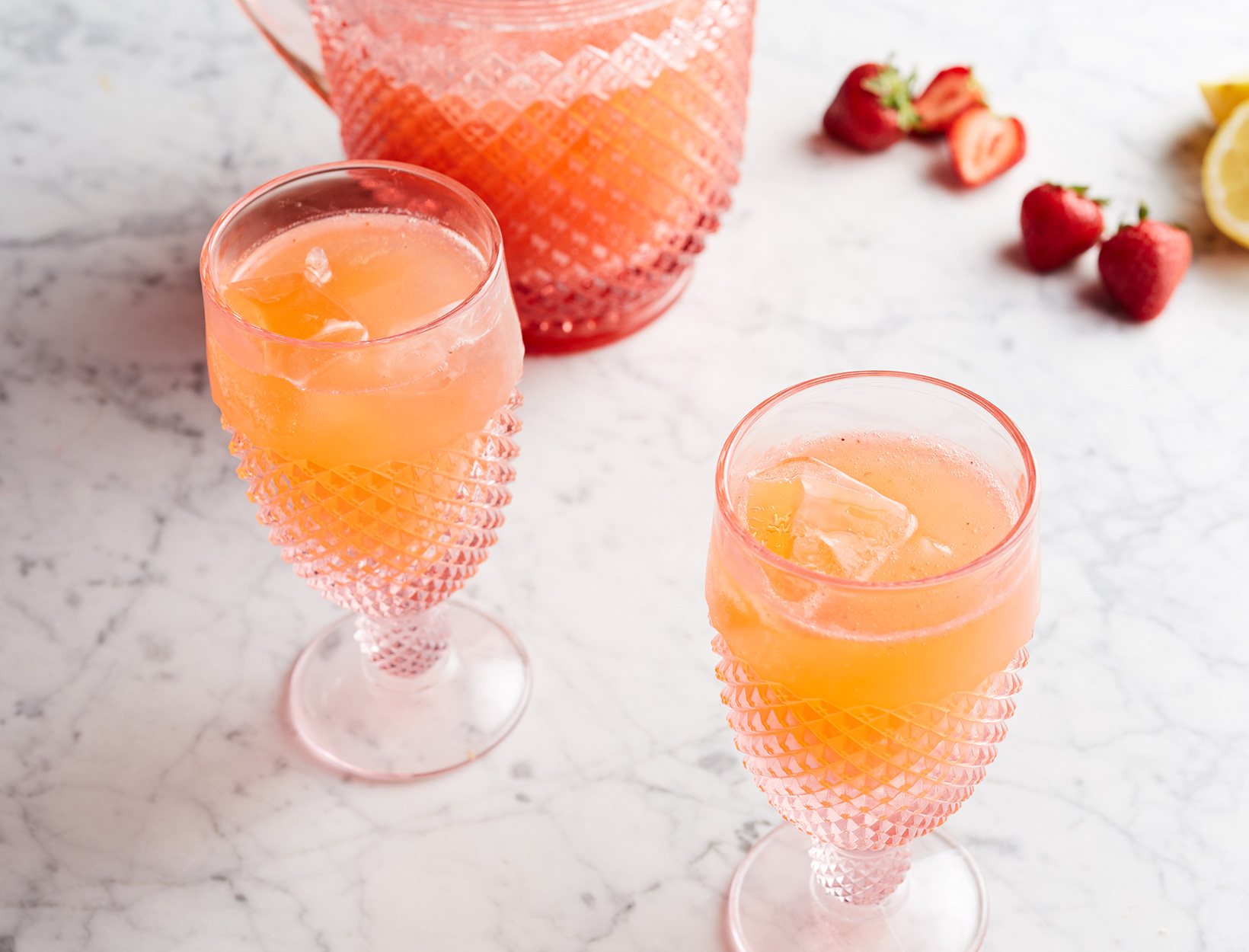 Spiked Strawberry Lemonade
A hands-down goop office favorite, we plan on drinking this pretty pink pitcher cocktail all summer long…
1. Chop the strawberries into small pieces and blitz them in a powerful blender until smooth and liquefied.
2. Pour through a sieve, pressing with a rubber spatula to help strain the mixture—you should end up with about one cup of strawberry purée.
3. Pour the purée, lemon juice, and vodka into a pitcher and stir to combine.
4. Slowly pour in the sparkling water and serve over ice.
Originally featured in A Pair of Not-Too-Sweet Cocktails You Can Make for a Crowd