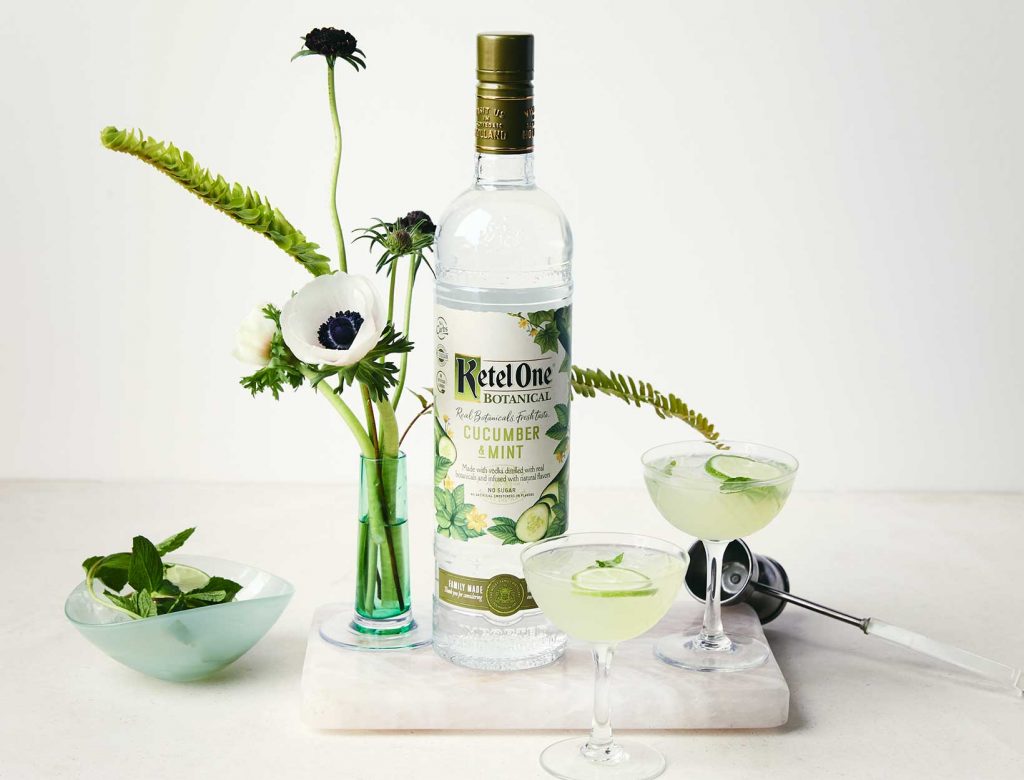 Spicy Spritz
The pleasantly delicate burn from the chili contrasts with cooling cucumber and refreshing mint—absolutely delicious.
2 slices cucumber
1 slice serrano or jalapeño chili
6 mint leaves
1 ounce lime juice
1 teaspoon agave
2 ounces Ketel One Botanical Cucumber & Mint
1½ ounces club soda
1 sprig mint
1 slice lime
1. Muddle cucumber, serrano chili, and mint leaves with the lime juice and agave syrup in a shaker if you have one (you can crush it all together in a bowl with a spoon if you don't). Add Ketel One Botanical Cucumber & Mint and lightly shake with ice for 8 seconds. Strain into a glass over ice. Top with club soda and garnish with mint sprig and a lime wheel.