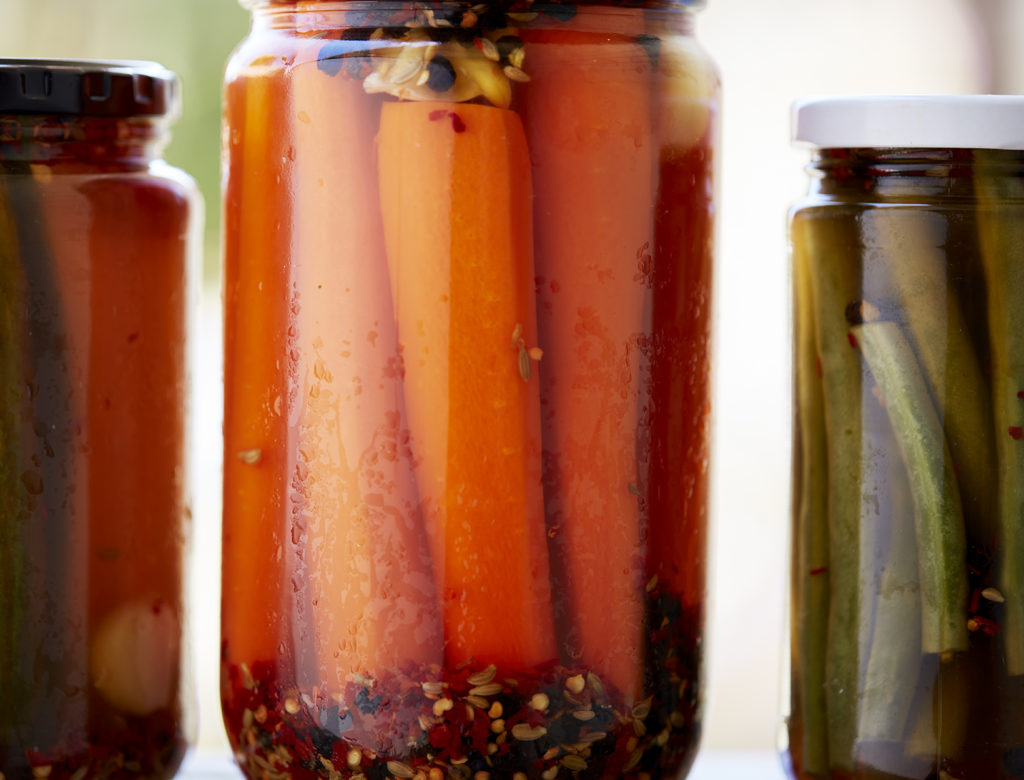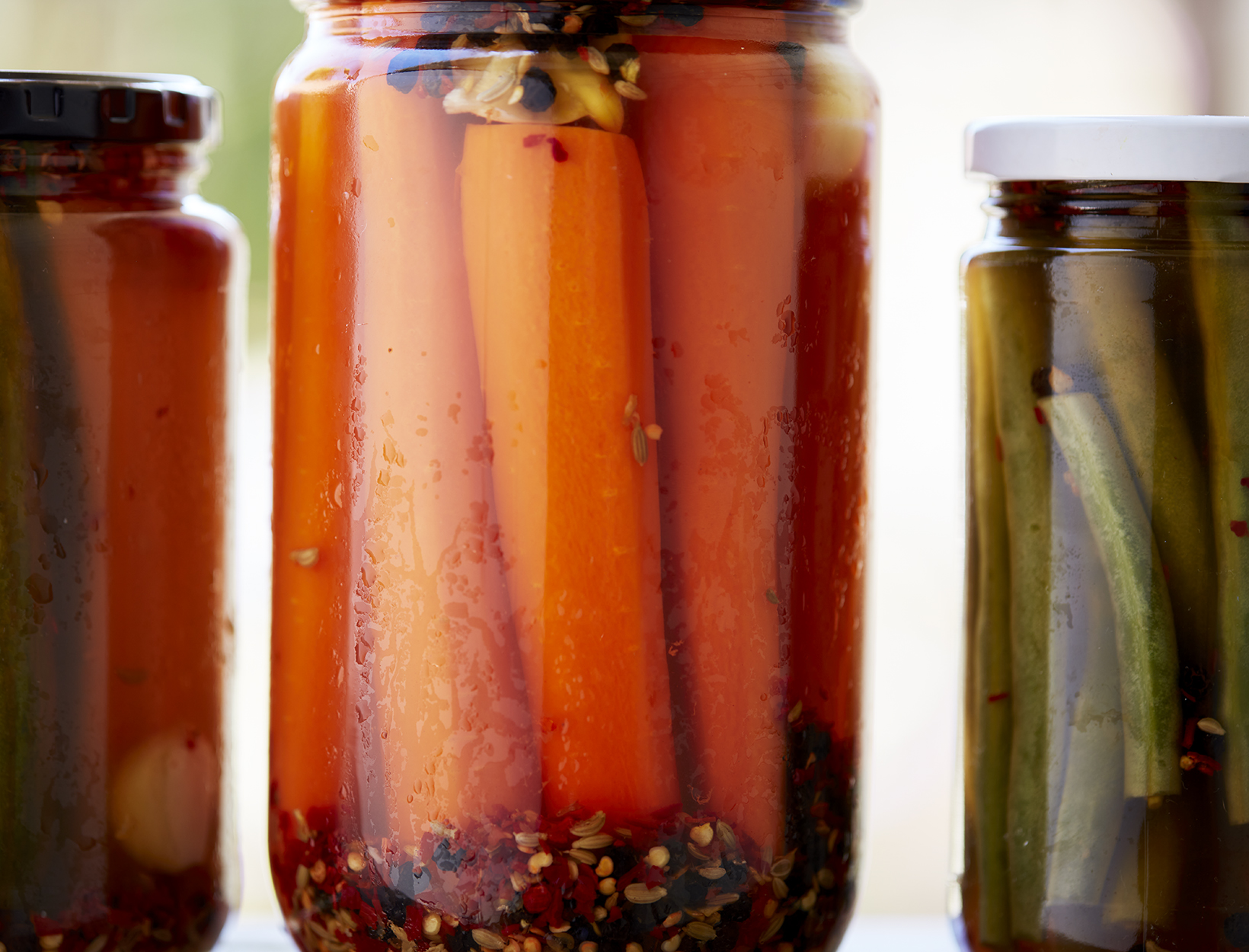 Spicy Pickles with Chili and Fennel
These pickles have that addictive must-go-back-for-one-more thing that we love about our favorite spicy foods (hello, buffalo wings). The heat level here is spicy but not crazy—feel free to adjust to your liking or explore different sources of heat. Maybe add a few whole dried chilies de arbol, or some toasted Sichuan peppercorns for that famous tingling effect. The combination of white distilled vinegar and apple cider vinegar keeps the sweet-tart balance, so there's plenty of room to play around.
1. First, fill your Mason jars with the veggies and garlic cloves. Leave a little room at the top so they can sit fully submerged in the brine. Depending on what you use and how you decide to slice it, you might need more or fewer jars. This method is very forgiving, so whatever you have should work fine.
2. Combine the salt, sugar, and spices with water in a small saucepan. Bring to a gentle simmer. Stir to dissolve the salt and sugar. Add the vinegars and turn off the heat. Carefully pour or ladle the brine over the prepped veggies. Let cool, uncovered, at room temperature. Once fully cooled, cover the jars with the lids and store in the fridge. The pickles should keep for a couple of weeks.
Originally featured in How to Make Quick-Pickled Anything—and What to Do with Your Leftover Brine