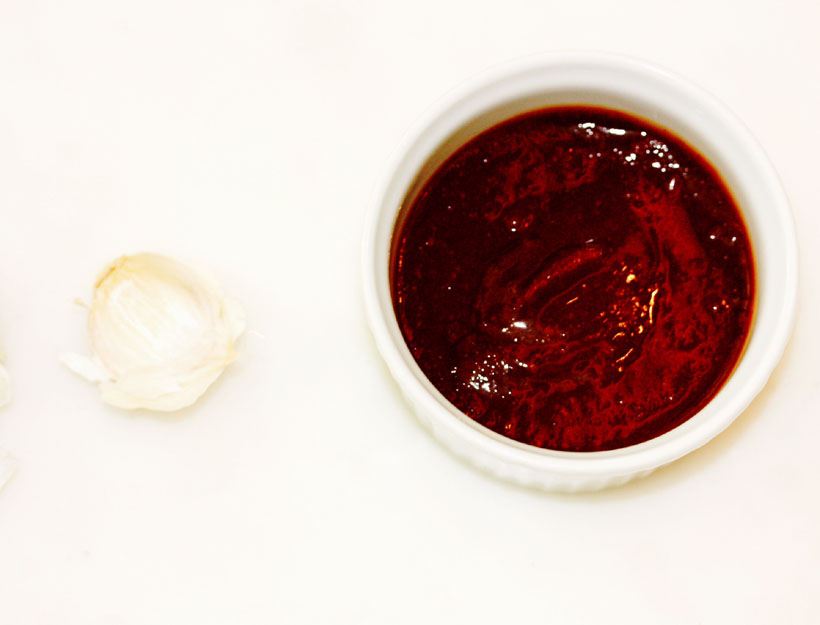 Spicy Miso Sauce
This versatile sauce is also great with roasted duck or chicken, or even spread on top of a salmon or tuna burger.
1 tablespoon grapeseed or vegetable oil
1 large garlic clove, minced
1/2 teaspoon Chinese five-spice powder
1/2 cup red miso
1/2 cup real vermont maple syrup
2 tablespoons brown rice vinegar
hot pepper sesame oil to taste
1. Heat the oil in a small saucepan over medium heat.
2. Add the garlic and five-spice powder and cook for about 30 seconds or until wonderfully fragrant.
3. Whisk in the remaining ingredients; bring to a boil and cook, whisking or stirring constantly for about 3 or 4 minutes, or until slightly thickened.
4. Season to taste with hot pepper sesame oil—go as spicy as you like!
5. Let the sauce cool before using. It keeps well in the refrigerator for a few days.
Originally featured in Bibimbap