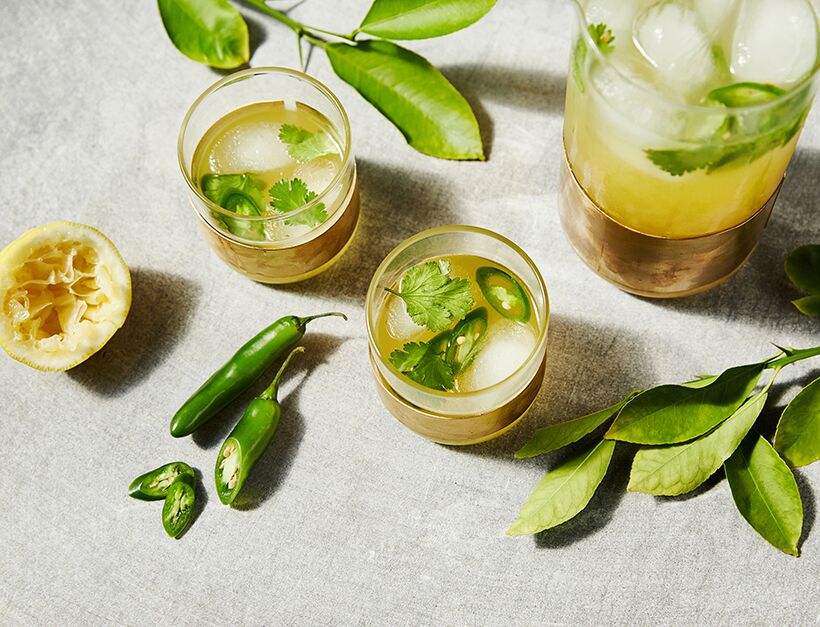 The perfect afternoon pick-me-up, this spicy agua fresca is a great way to get a beauty-boosting dose of Vitamin C and alkalizing lemon juice. It also makes a really good base for a tequila cocktail, if you're so inclined…
1. Place the Serrano chili, cilantro, and maple syrup in a cocktail shaker and use a muddler or the end of a rolling pin to crush all of the ingredients, allowing the chili and herbs to break down and release their natural oils.
2. Add the lemon juice, stir to combine, and strain into a glass with ice. Top with filtered water, stir, and garnish with a couple slices of Serrano chili and a few cilantro leaves.
Originally featured in GP's Favorite Snack Foods