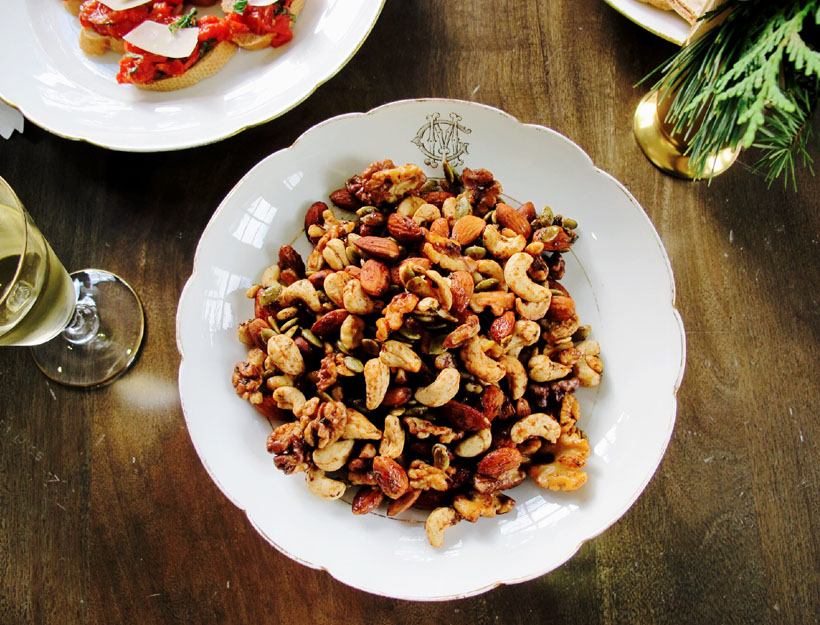 A slightly healthier version of the classic bar nut, this quick recipe will make your house smell like the holidays.
1. Preheat the oven to 350°F.
2. Roast the nuts on a baking sheet until they're just beginning to brown and smell toasty (about 5 minutes).
3. Meanwhile, in a large bowl, combine rosemary, thyme, cinnamon, Aleppo pepper, paprika, salt, coconut oil, maple syrup, and orange zest.
4. Toss the hot nuts in the bowl and mix until the coconut oil has melted and all the ingredients are well mixed.