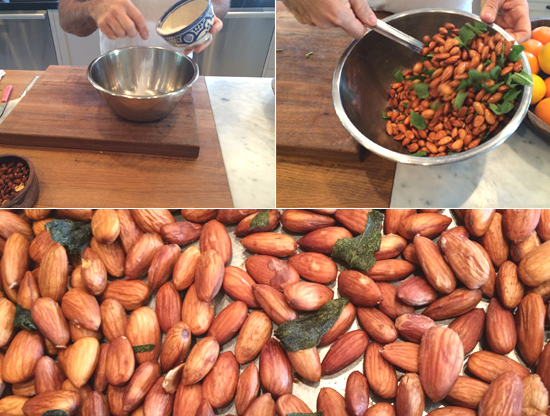 The key is to coat the raw almonds with salted water before they roast so the salt seeps in.
1. Add the salt and water to a large mixing bowl. Whisk until the salt is dissolved. Add the almonds and sage and toss to combine. Transfer to a baking sheet.
2. Place the almonds in a 350°F oven for 10 minutes. Remove from the oven and give them a shake. Place them back in for another 5 minutes or so until fragrant and crunchy.
Originally featured in A Dinner for the Edible Schoolyard Project