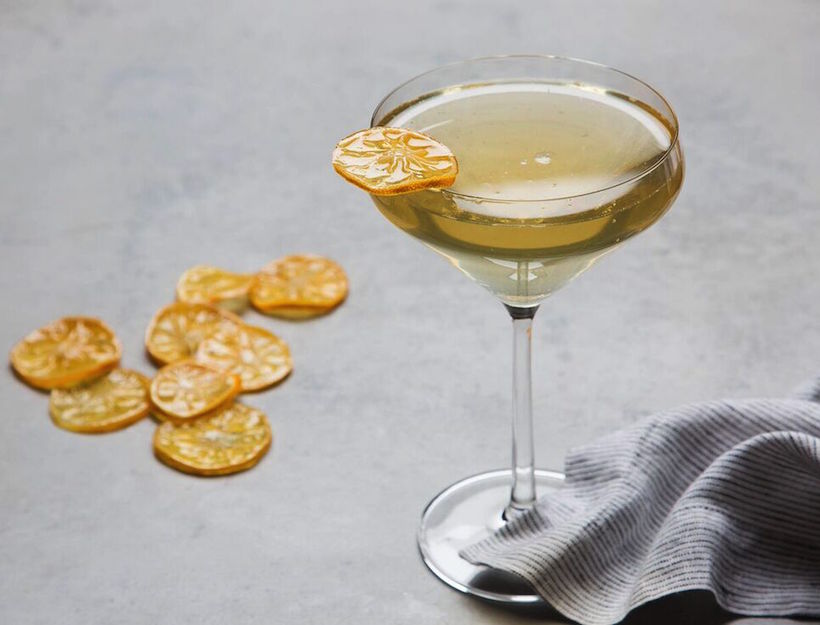 Sparkling Meyer Lemonade with Candied Citrus
Candied lemon slices are easy to make and elevate any citrus-based cocktail. They're also perfect for garnishing desserts. For this twist on a classic French 75, we used the candied citrus as a garnish and the leftover simple syrup from cooking them in the drink itself.
1. To make the candied lemon slices, combine sugar and water in a medium saucepan and bring to a simmer over medium heat. When the sugar has dissolved, add the lemon slices and cook at a gentle simmer for 1 hour. Remove to a cooling rack-lined baking sheet to cool.
2. To make the cocktail, combine vodka, meyer lemon juice, and simple syrup in a champagne flute or similar. Stir to combine the ingredients, then top off with sparkling wine.
3. Garnish with a couple of candied meyer lemon slices.
Originally featured in The DIY Cocktail Bar