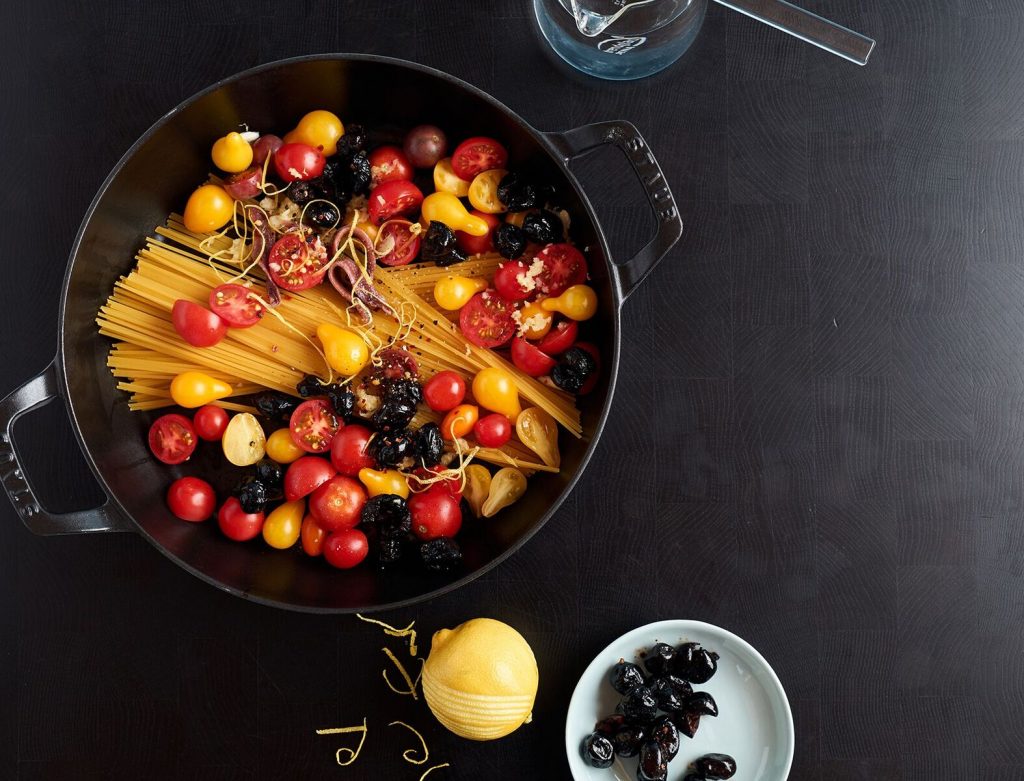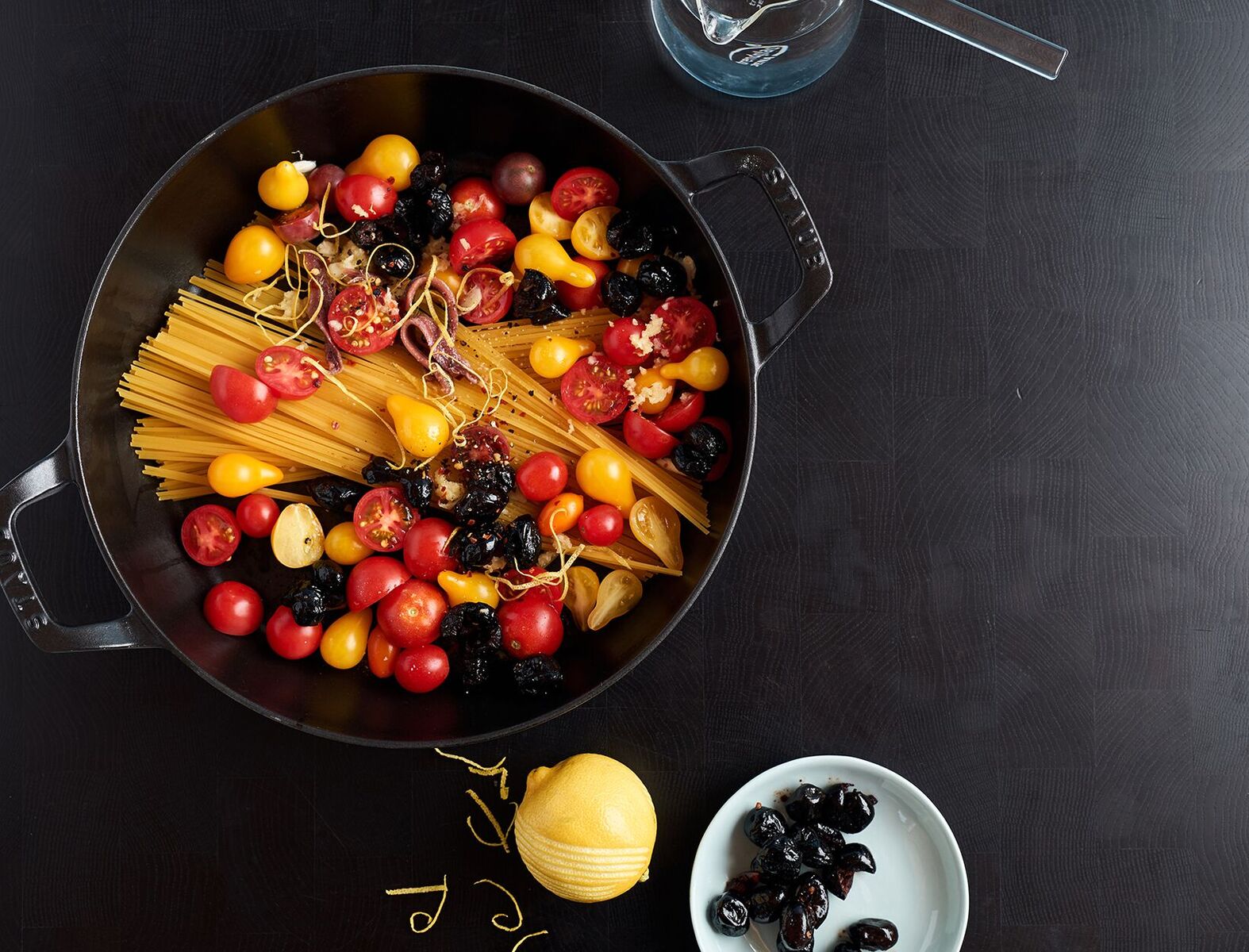 One-Pan Spaghetti with Cherry Tomatoes, Olives, and Lemon
This one-pot pasta is a revelation: Combine raw pasta with water and whatever ingredients you like and cook for 12 minutes. The result? The easiest, most flavorful spaghetti dish we've had in a long time. Be sure to use the right pot (this recipe uses our 3.5-quart braiser), as the proper ratio between water, pasta, ingredients, and surface area is essential for success. We love the umami hit that anchovies provide, but feel free to skip them to make this vegetarian-friendly.
½ pound spaghetti
1 pint cherry tomatoes, cut in half if large
3 cloves garlic, grated or very finely minced
½ cup oil-cured olives
3 oil-packed anchovy fillets (optional)
grated zest of 1 organic lemon
½ teaspoon chili flakes
3 tablespoons olive oil
1 teaspoon kosher salt
¼ teaspoon ground pepper
3 cups water
grated Parmesan cheese, to taste
fresh basil leaves, torn
1. Combine all the ingredients except the Parmesan and basil in the pot. (You need something wide and shallow with a lid that will hold the spaghetti lying flat.)
2. Bring the mixture to a boil over medium-high heat. Once it reaches a boil, stir to make sure the noodles aren't sticking and cover halfway with the lid. Cook, half-covered, stirring every couple of minutes, until the noodles are tender and the liquid has reduced to a nice sauce, about 12 minutes.
3. Divide among 4 bowls. Top with the Parmesan and basil.
Originally featured in 3 One-Pan Dinners That Feed a Whole Family