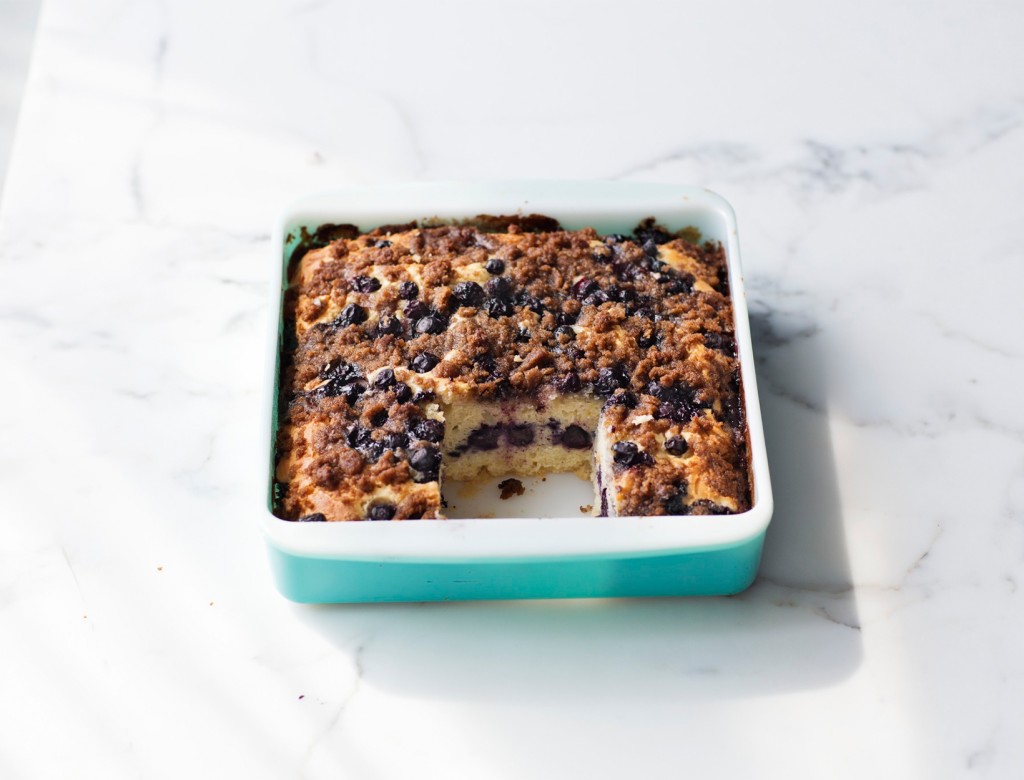 Sour Cream and Blueberry Coffee Cake
Both our beauty director and our food editor grew up eating this famed coffee cake from Hobee's restaurant in Palo Alto, CA and let's just say it's famous for a reason.
1. Preheat the oven to 350°F. Spray a 9-by-9-inch baking pan with cooking spray.
2. Rinse the berries in cold water and then toss them in 1/2 cup of the flour. Pour the berries in a sieve and shake the excess flour off into a bowl. Set the berries aside.
3. Add the remaining 1 ½ cups flour to the bowl, along with the baking powder, baking soda, and salt.
4. In a separate bowl or stand mixer, beat together the eggs, sour cream, vanilla, and granulated sugar until well combined. Gradually add the flour mixture and beat until a smooth batter forms.
5. Pour half the batter in the [an and scatter most of the berries over. Pour in the rest of the batter and drop the rest of the berries on top.
6. To make the brown sugar topping, in a small bowl, mix together the brown sugar, butter, and cinnamon. Spread over the top of the batter.
7. Bake the cake for 30 to 35 minutes or until the top is uniformly brown. Let cool before serving.
8. To make the sour cream topping, whisk together the sour cream and granulated sugar. Serve each slice of cake with a dollop of the cream on top.
Originally featured in Mario Batali Eats America