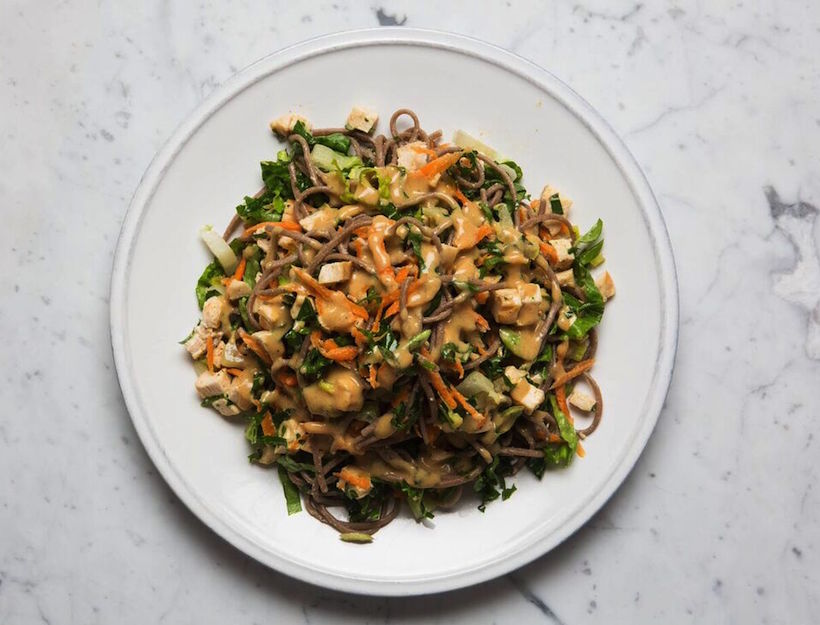 Soba Noodle Salad with Miso Dressing
This hearty salad makes a perfect filling lunch. If you're detoxing, be sure to buy soba made with 100% buckwheat flour and feel free to dress it up with any detox-friendly veggies or protein. This makes extra dressing—use any left over as a dip for crudités later.
1. To make the dressing, combine all ingredients in a powerful blender and blitz until smooth.
2. When ready to eat, combine all salad ingredients in a large bowl and toss with dressing to taste.
Originally featured in The 2016 goop Detox