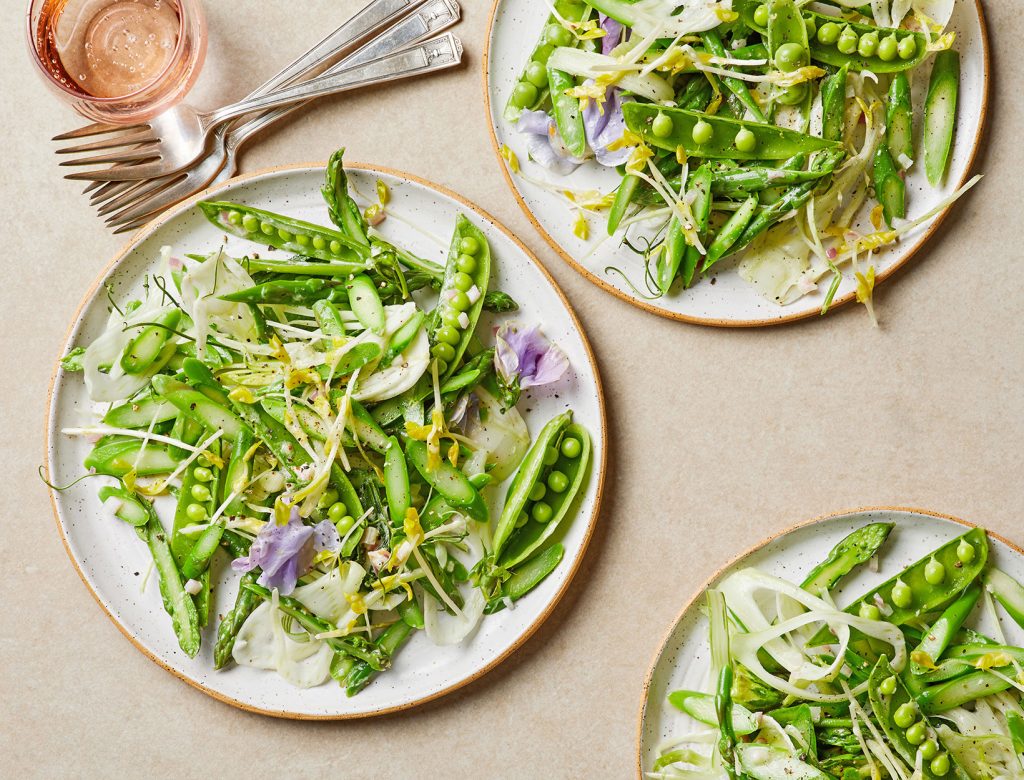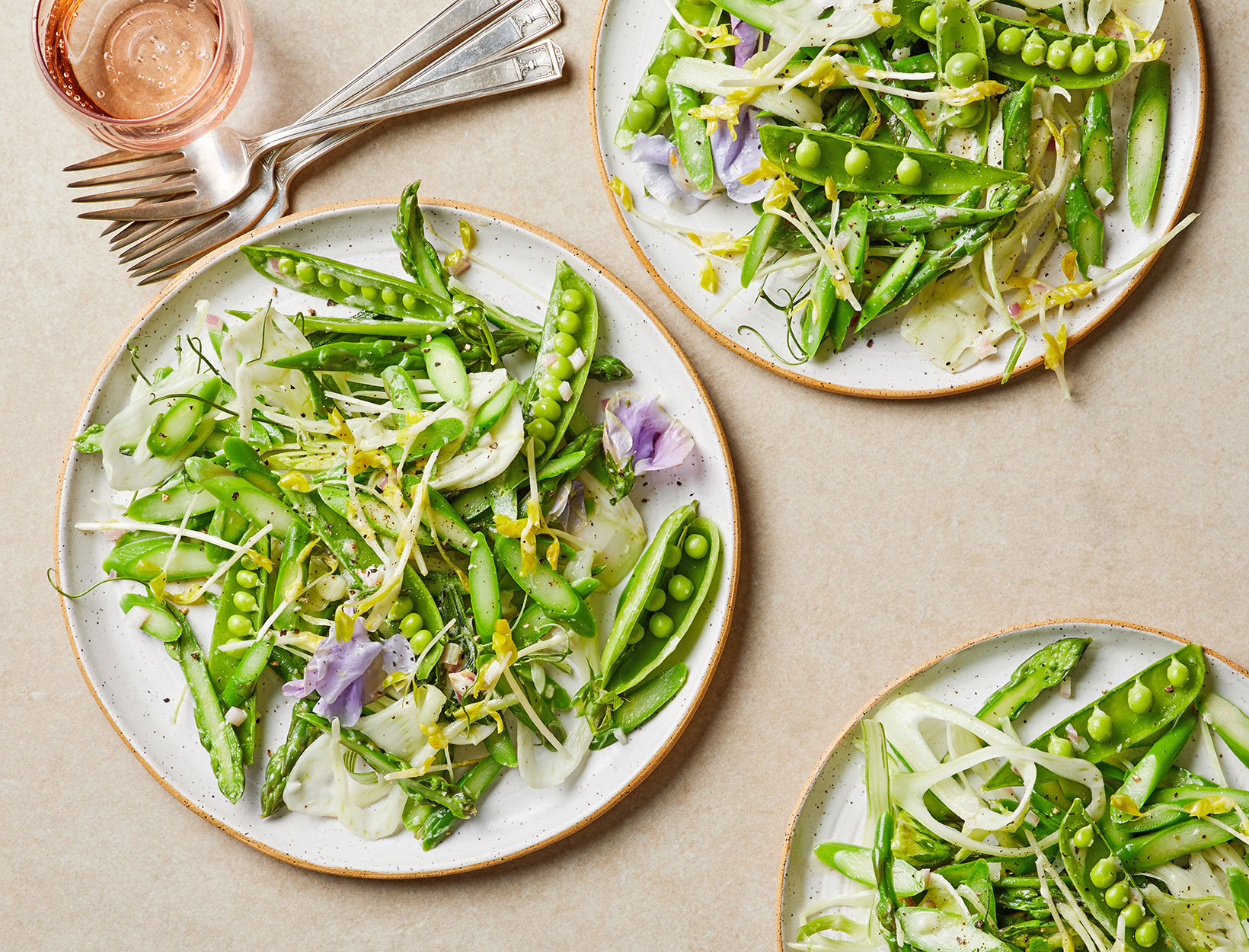 Snap Pea and Asparagus Salad with Horseradish Dressing
Fresh, crunchy vegetables are crucial to this salad, but that creamy horseradish dressing is the star. Add it to your dinnertime rotation for dunking crispy roasted potatoes or in lieu of aioli in your favorite sandwiches.
For the dressing:
1 shallot, minced
1 tablespoon prepared horseradish 
2 tablespoons vegenaise
2 tablespoons extra virgin olive oil
juice of ½ lemon
For the salad:
1 bunch asparagus, blanched and cut into coins
2 cups snap peas, sliced in half lengthwise
½ bulb fennel, thinly sliced on a mandoline
1 cup pea tendrils or pea shoots
flaky sea salt
fresh-cracked black pepper
1. To make the dressing, combine all the ingredients in a small bowl and whisk well.
2. Toss all the salad ingredients in a large bowl with the dressing and add flaky sea salt and fresh-cracked black pepper to taste. 
Originally featured in 4 Fresh Salads That Are Stand-Alone Stars