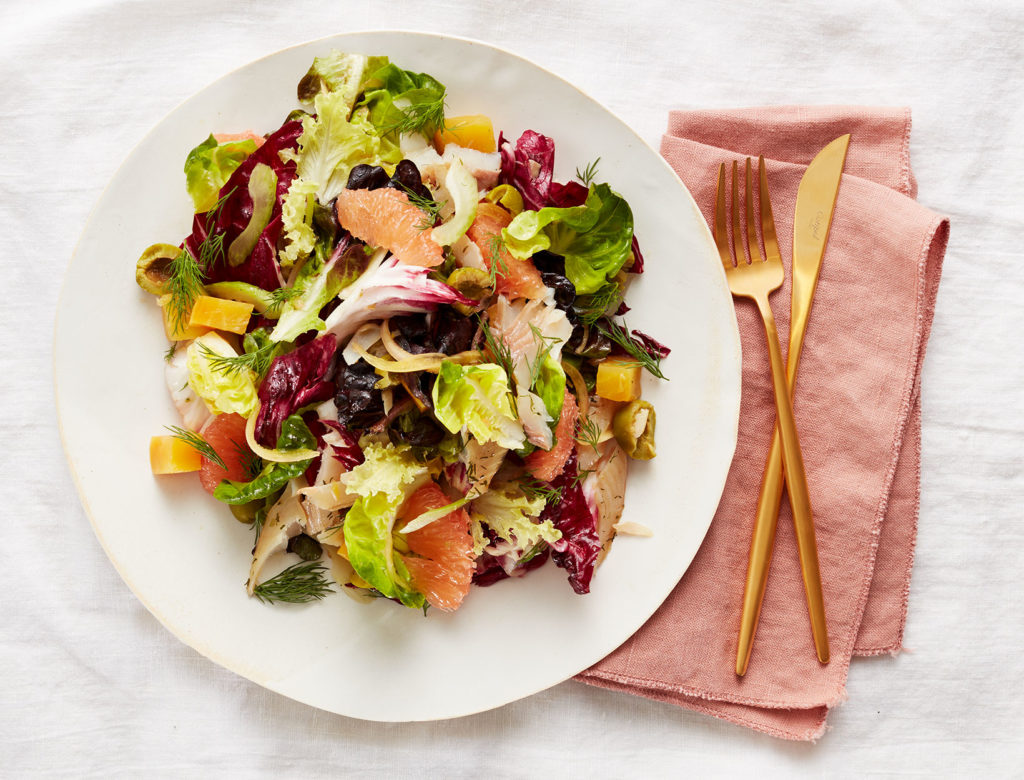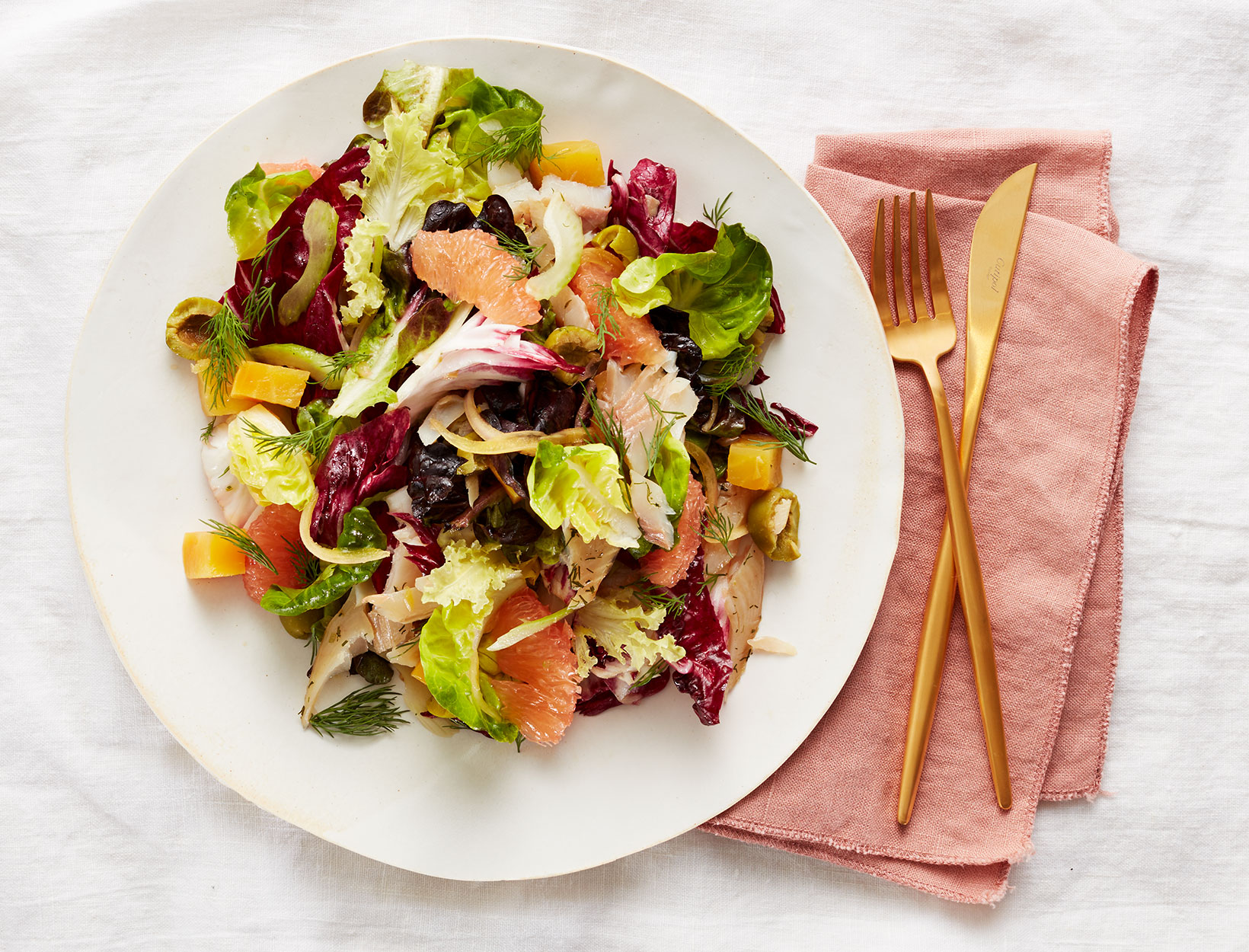 Smoked Trout Salad with Grapefruit and Beets
The combination of raw and cooked, bitter and sweet, juicy and crunchy ingredients makes this salad uniquely satisfying.
1. First, quickly marinate the beets. Combine the beets with the vinegar and shallots.
2. Next take the grapefruit and supreme it. To do this, slice off the top and bottom of the grapefruit to create a sturdy, flat base (so that it won't wiggle while you slice). Then carefully slice from top to bottom, down around the grapefruit, removing the rind and pith, but leaving as much fruit as possible, rotating as you go. Once the rind and pith are completely removed, you should be able to see the fruit and the membranes that separate its sections. Hold the grapefruit in your hand and carefully slide the knife along the sides on the membranes to separate each of the sections. Repeat this until all the segments are out and you're left with the membranes. There's still a lot of juice in what's left, so squeeze it over the beet-shallot mixture, then add the grapefruit segments to that as well. Let it sit while you prepare the rest of the salad.
3. Place the torn lettuces, thinly sliced celery, chopped olives, and trout in a large salad bowl. Add the beets, shallots, and grapefruit, leaving the marinating juice behind. Slowly whisk about ½ cup or so of olive oil into the marinating juices, and season with salt and pepper. Dress the salad with vinaigrette and finish with fresh dill.
Originally featured in 3 Dinner-Worthy Salads