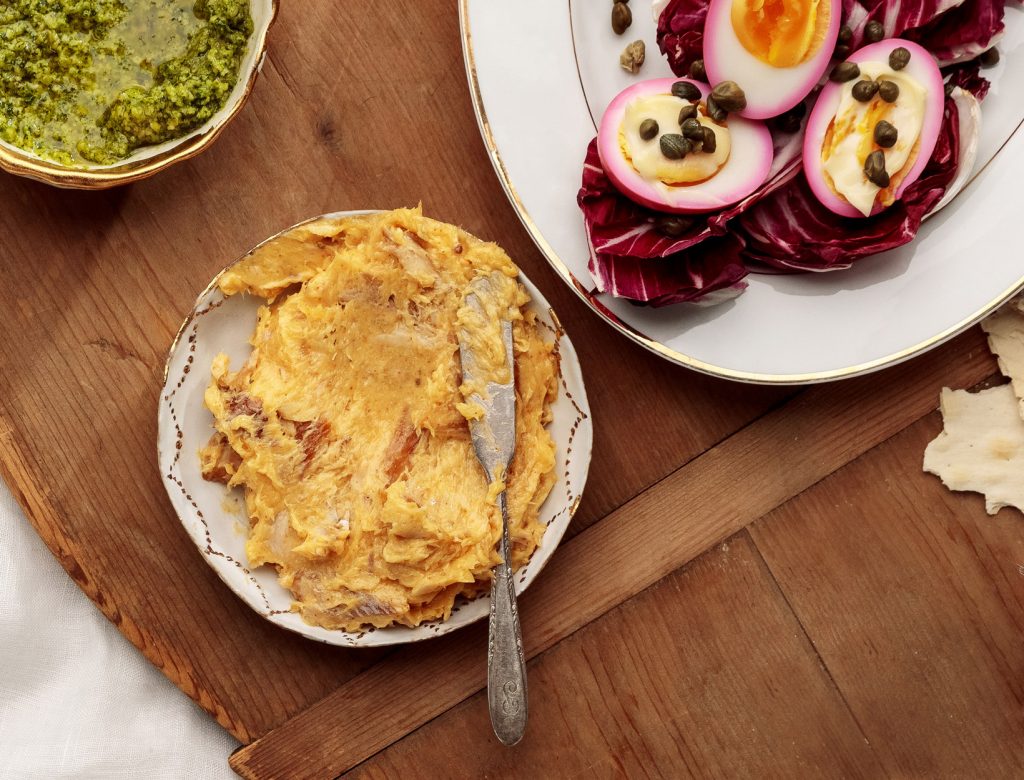 "We love an excuse to eat butter all by itself. And we're always looking for fun ingredients to fold in. Smoked trout is abundant this time of year in the Catskills, and it's widely available elsewhere. The smoky, salty, briny condiment can be spread onto sourdough baguette, swiped onto a cracker with hot peppers, or schmeared onto a bagel with red onion and capers. For the vesper board, we spread the trout butter onto thick slices of toasted baguette."
1. Cut butter into ¼-inch cubes and place them in a medium-size bowl to soften at room temperature for about an hour.
2. Add the remaining ingredients to the softened butter and mix until fully incorporated.