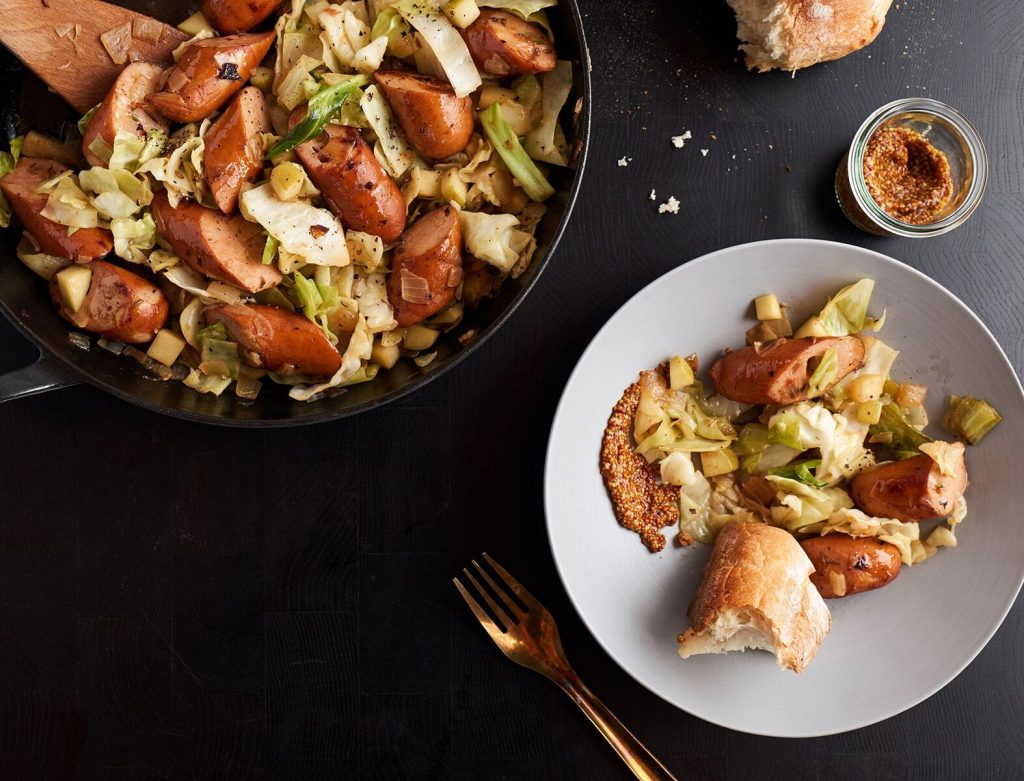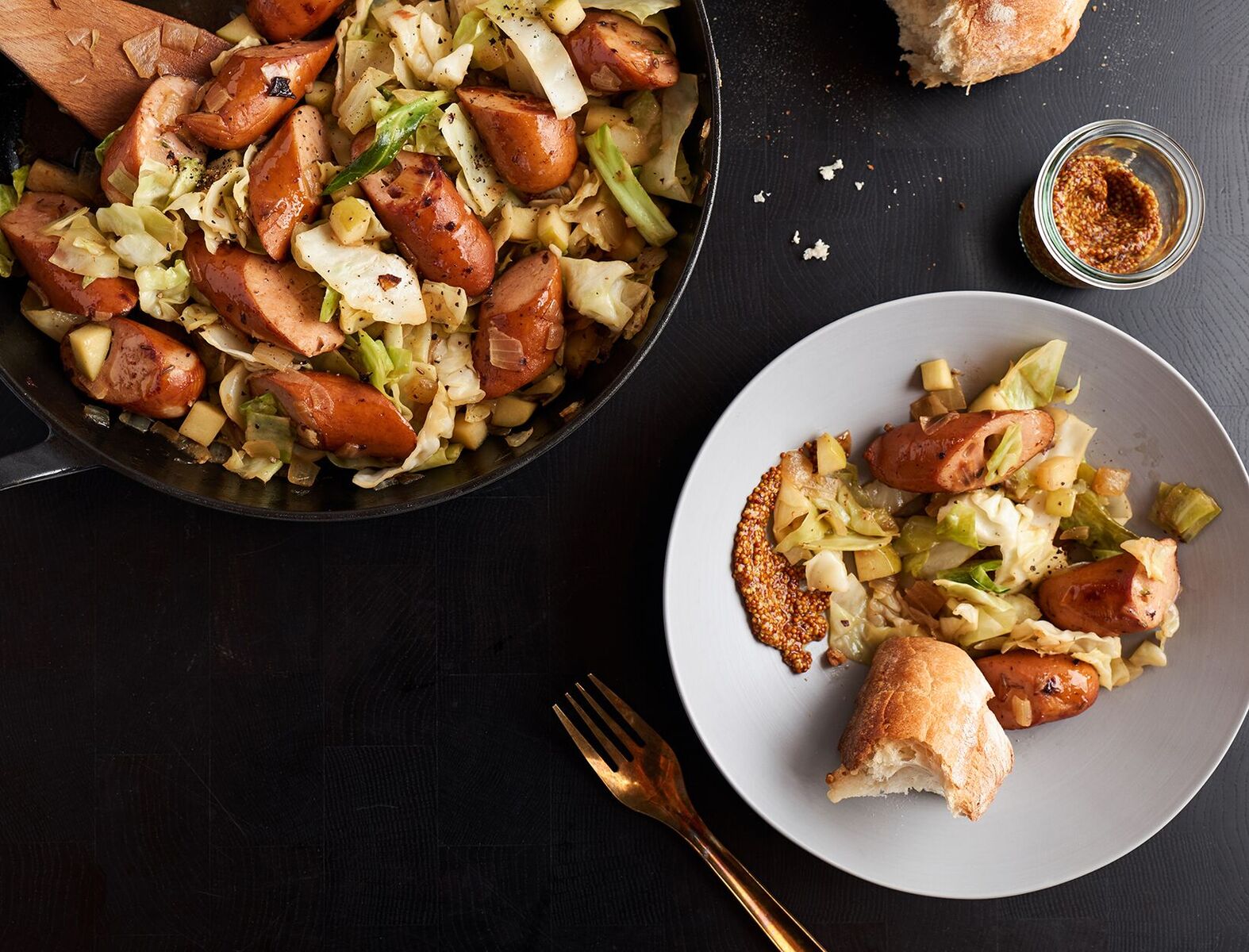 Smoked Sausage, Cabbage, and Apple Skillet
This comforting, stick-to-your-ribs dish is just what the doctor ordered on a chilly fall evening. We ditched potatoes in favor of sweet and seasonal apples to make a more contemporary version of the classic German sausage and cabbage dish. Trust us: the play of smoky sausage, sweet apple, and spicy mustard is pretty perfect.
1 tablespoon olive oil
1 pound smoked sausage like pork bratwurst or turkey kielbasa, cut on the bias into medium sized pieces
1 medium white onion, diced
½ teaspoon kosher salt
1 green apple, cored and diced
½ teaspoon caraway seeds
½ teaspoon thyme leaves
½ head of green cabbage, shredded
½ cup pilsner or hefewiezen-style beer
1 tablespoon apple cider vinegar
to serve:
crusty loaf of bread
grainy mustard
1. Heat the olive oil in your pot (you need a wide shallow pan) over medium-high heat, then add the sausage. Cook until well browned on all sides, then remove from the pan and set aside.
2. Reduce the heat to medium. Add the onions and salt and stir, scraping up any brown bits from the bottom of the pan. Once the onions have caramelized a bit (about 5 minutes), add the apples, caraway and thyme, and stir well to combine; let them sauté for another few minutes.
3. Add the cabbage and stir until combined, adding a little extra olive oil as needed. Once the cabbage has cooked down slightly, add the beer to deglaze, and cook for a few more minutes until the sauce is reduced and the alcohol has cooked off. Add the apple cider vinegar and sausages back to the pan, and sauté for another minute.
4. Serve with crusty bread and a large dollop of grainy mustard.
Originally featured in 3 One-Pan Dinners That Feed a Whole Family