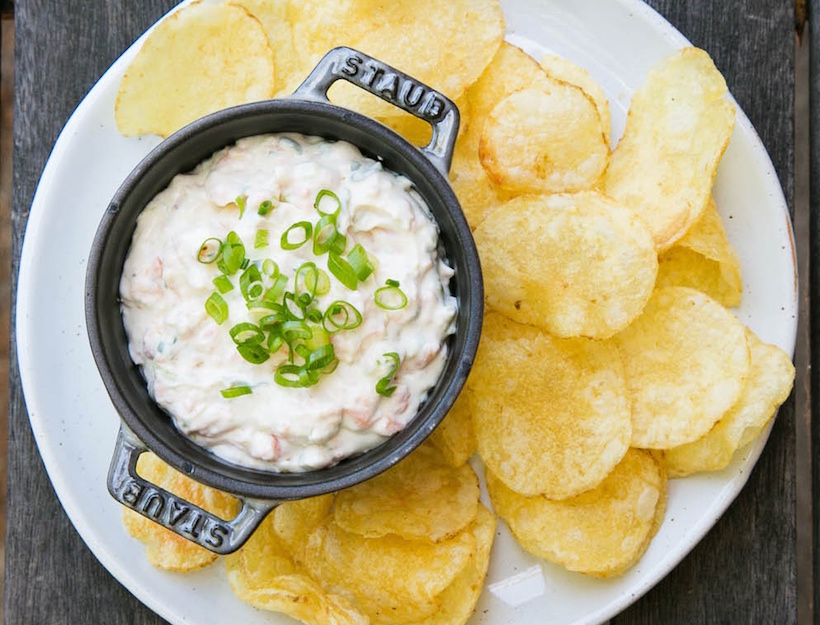 Smoked Salmon Dip
People go crazy for this old-school smoked salmon dip. Serve with potato chips and champagne and don't think about the fact that cream cheese is the main ingredient.
8 ounces cream cheese, at room temperature
½ cup crème fraîche
1 tablespoon lemon zest, finely grated
juice of ½ a lemon
2 scallions, very finely chopped
4 ounces smoked salmon, finely chopped
cracked black pepper
1. Using a stand mixer, a hand-held beater, or a whisk, beat cream cheese until it is smooth and fluffy, about 2 minutes.
2. Fold in remaining ingredients and season with cracked black pepper.
Originally featured in Easy Summer Appetizers