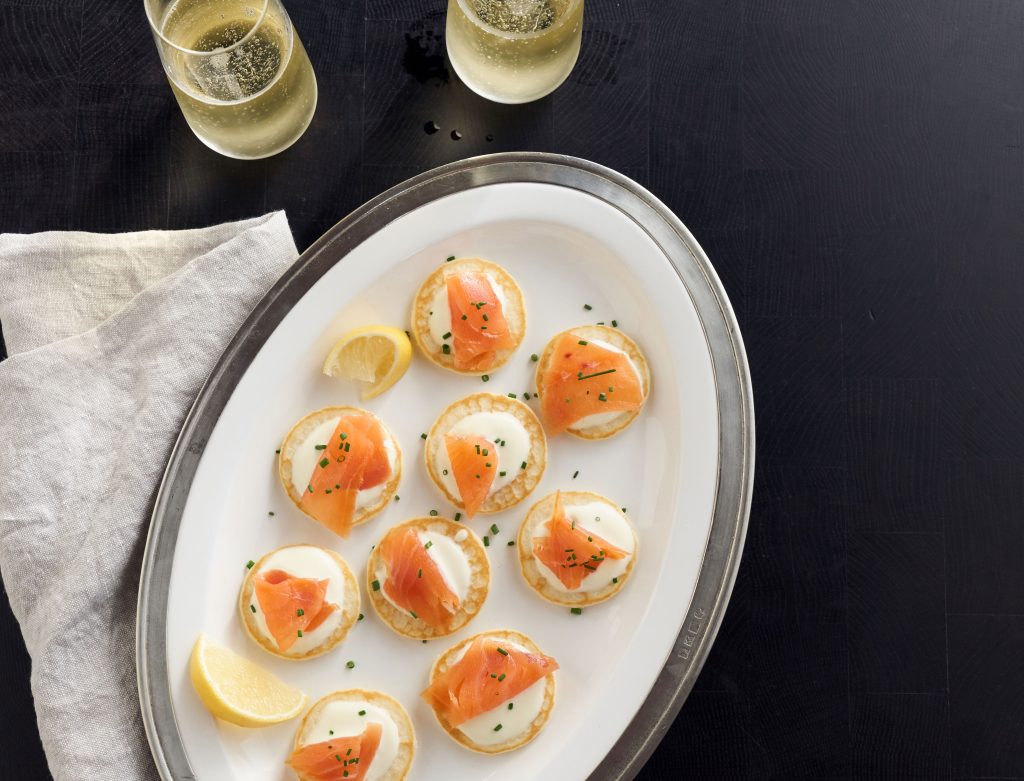 It's not difficult to make blini from scratch, but on a night when you're treating yourself, we think the cooking should be left to an absolute minimum. Plus, the blini available in grocery stores these days are downright delicious. Serve these as an appetizer for guests or make a bunch and eat them for dinner in front of a good holiday movie.
1. Preheat oven to 350°F.
2. Place the blini on a baking sheet and pop in the oven for 5 minutes, or until just warm.
3. Top each with a teaspoon of crème fraîche and a piece of smoked salmon.
4. Garnish with chopped chives and a squeeze of fresh lemon.
Originally featured in The Anti-New Year's Itinerary