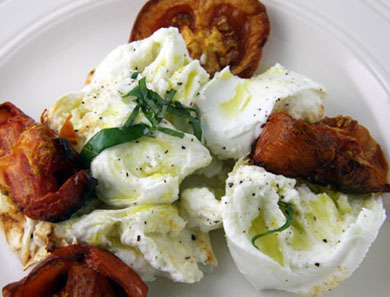 Use these tomatoes on sandwiches, in frittatas, in salads, or—our favorite—served simply with fresh mozzarella, EVOO, salt, and pepper.
1. Preheat the oven to 275ºF.
2. In a small roasting pan, toss the tomatoes with the olive oil.
3. Roast the tomatoes, seed side up, for 2 hours.
4. Serve with good bread, cheese and greens.
Originally featured in Antipasti