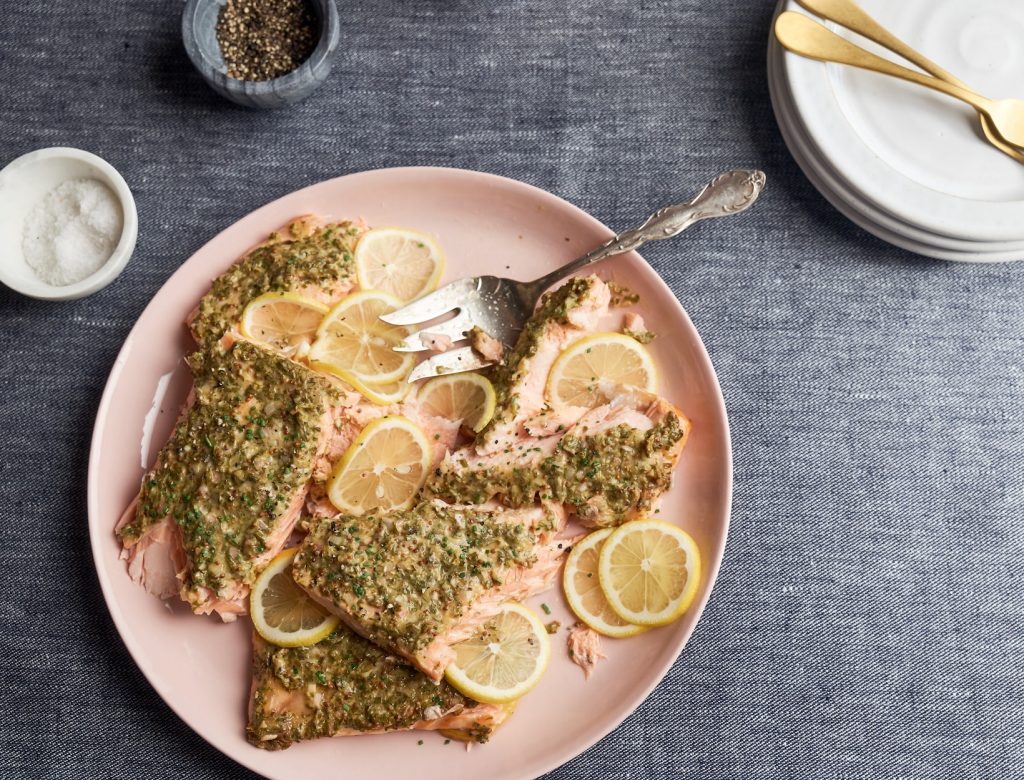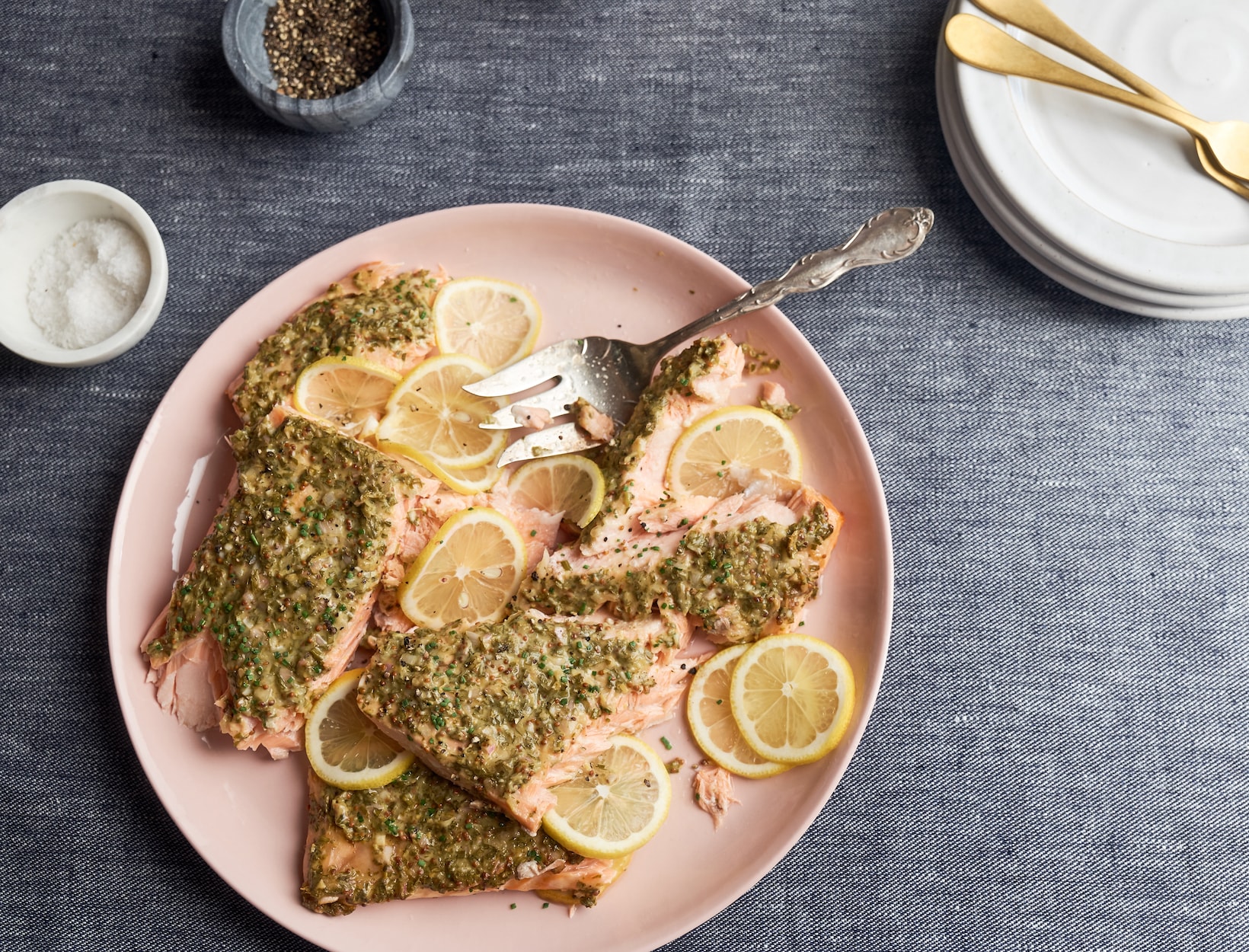 Slow-Roasted Mustardy Salmon
This recipe is super easy and quick to throw together for a crowd. The tray of water ensures that the salmon stays tender and won't dry out. This method could be used with any marinade you like, though we're partial to this herb-and-mustard blend.
1. Preheat the oven to 300°F.
2. Place a shallow pan of water on the lower rack of the oven.
3. Combine the first 8 ingredients in a small bowl.
4. Lay the lemon slices on a parchment-lined baking sheet, then lay the salmon skin side down on top of them. Spread the mustard-and-herb mix all over.
5. Place the baking sheet on the middle rack and cook for about 30 minutes, until flaky and opaque throughout. Serve with extra lemon wedges.